In this Cuneo Mansion Gardens Wedding, where Antonia and Frank's small family were brought back to sweet home, Chicago.  Here, their past met their present as they began their future together at their childhood church.  Beaming, they vowed to love each other until forever, their ceremony presided over by a former classmate of theirs who is now a priest.
Antonia was exquisite in Monique Lhuillier, and fit in among the flowers at Loyola University's Cuneo Mansion.  But truly the best part of the day for me was capturing the family interactions and the love and admiration this bride and groom shared for each other.  Whether they danced in a golden ballroom or walked together like long-standing friends on outdoor garden paths or toasted to their future, they filled each moment with love and joy.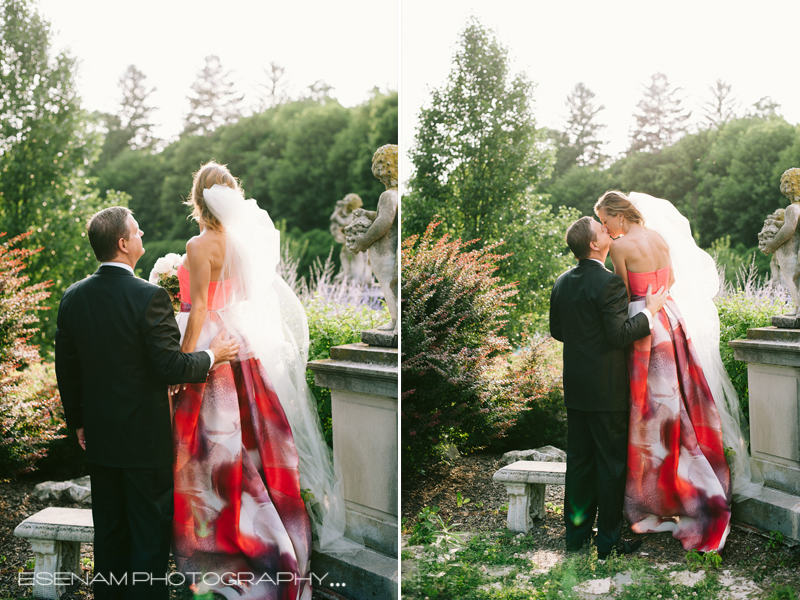 The wild joy of not one but six flower girls, running with abandon, flower wreaths atop their heads.  The unexpected joy of scrabble at a reception.  The tender joy of Frank's father-daughter dance.  The throw-back joy of a conga line.  The secret joy of whispered sweet nothings on the dance floor.  It's in every image, and I hope seeing this post brings a smile to your face. Enjoy!
Cheers!
Esenam