Kunjal and Gaurav, a laid back and lighthearted couple, enjoyed every minute of their Eaglewood Resort Spa Indian Wedding with their family and all of their friends. The groom's friends and groomsmen were inaugurated into the spirit of the day with a Baraat which grew livelier as everyone warmed up, circled around, and danced freely.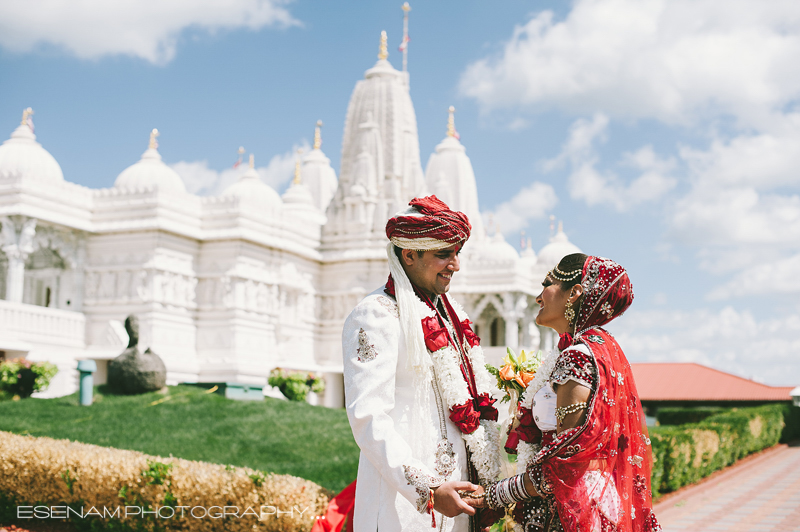 The traditional ceremony which followed was filled with brightness, emotion, and spiritual customs infused with meaning for the couple and their loved ones.  Coming down the aisle surrounded by her mamas (uncles) and their love was a significant moment for the bride, setting the tone for the ceremony during which we anticipated and captured all of the significant rituals, smiles, and candid moments from a variety of angles.
The sacred walk around the fire, vows, and send-off; the blessing of the bride by women in her life who shared whispered blessings in her ear; these and many more planned details always make for warm and expressive images when we shoot an Indian wedding.  The images below show our approach to wedding documentation, being in the moment.– this is so important during an Indian wedding with so many moving parts and traditions.
Another fun part of the wedding day at the Eaglewood Resort was working with the bridal party.  It was all about the hats and the shoes, selfies, and creative portraits.  Jay-Z-cool Guarav and his blushing bride were ready to party that evening.  All. Night. Long.  And it was a lovely night full of speeches, amazing food, and a group selfie to get everyone on the dance floor (not that they needed any encouragement). Enjoy!
Cheers!
Esenam