We arrived in Schaumburg to document the getting ready moments for Kayla and John in the middle of a summer downpour.  Friends gathered to help each other get ready, toast together (none for the bride, though), and planned to return after the wedding to cook pancakes and taste real Canadian maple syrup.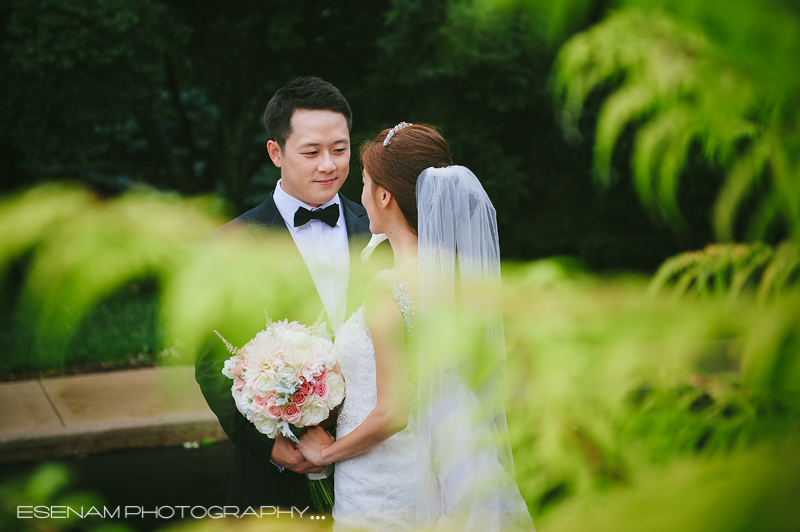 Thankfully, by the time we arrived at the Bloomingdale Golf Course, the rain had stopped and, although the ground was still wet and trees were still dripping, we were able to take group portraits and couple portraits on the lovely grounds near the clubhouse.  As you can see, a bridal party who Nerf wars together takes good pictures together.
All in all, there was a lot of laughter and good-natured joking leading up to a very special marriage ceremony. Both parents were present and involved in the ceremony, Kayla's mother in a traditional Korean Hambok and John's mother in royal blue.  At one point during the ceremony, John bowed prostrate on the floor in front of each father and the guests to honor their attendance and role in their lives.  Kayla and John, it was a honor to be a part of your American wedding celebration, and I wish you the best in your adventures together!
Cheers!
Esenam