Stephanie and Chris' Cafe Brauer Winter Wedding was elegant and warm despite the bitter January cold that had frozen the air and streets of Chicago.  Getting ready, the bride and groom relaxed in their rooms at the Hotel before seeing each other for the first time on the river walk below, reflections bouncing off tinted glass and stainless steel.  The bride wore a mermaid gown with strapless, sweetheart neckline and lace overlay, but the focal point was a brown fur wrap which helped to keep the cold at bay. With a simple garland of white flowers atop her head, her hair which was worn long for the occasion glowed in the sunlight as she smiled from ear to ear and tapped Chris on the shoulder.  He looked equally dapper, in a black tux and bow tie, turned to see his bride for the first time, and greeted her with a hug and kiss.
Their Catholic wedding ceremony  at St Michael in Old Town Chicago was full of traditions and emotions, and the church's stone architecture brought a sense of timelessness and beauty to the images.  Then, guests braved the cold to light sparklers to give the couple a proper send off.  The bridal party joined them on the trolley for pictures around the city – bridesmaids and groomsmen wore black evening wear, and the ladies had black fur wraps that echoed the bride's chosen style. We were able to take portraits along the Chicago River bridge and at North Avenue beach with its wind and snow-swept sand, the bride and groom juxtaposed against the skyline.  Here, the bride switched her fur for a luxurious beige wool wrap and white winter gloves.
The night ended with a fun reception at Cafe Brauer in Lincoln Park, decorated with white roses, tulips, and greenery, with silver and silk accents.  The couple relaxed and listened to several emotion-filled toasts from friends and family members, and danced to the upbeat rhythms of the band long into the night.  This is a wedding to enjoy for all seasons, for it is full of happy moments and love.
Many thanks to Lorenzo for asking me to capture these images for him as the second photographer for this wedding.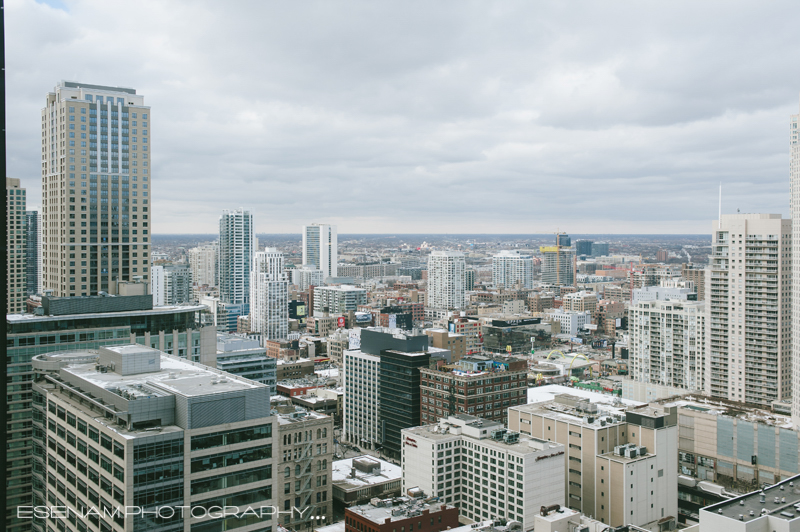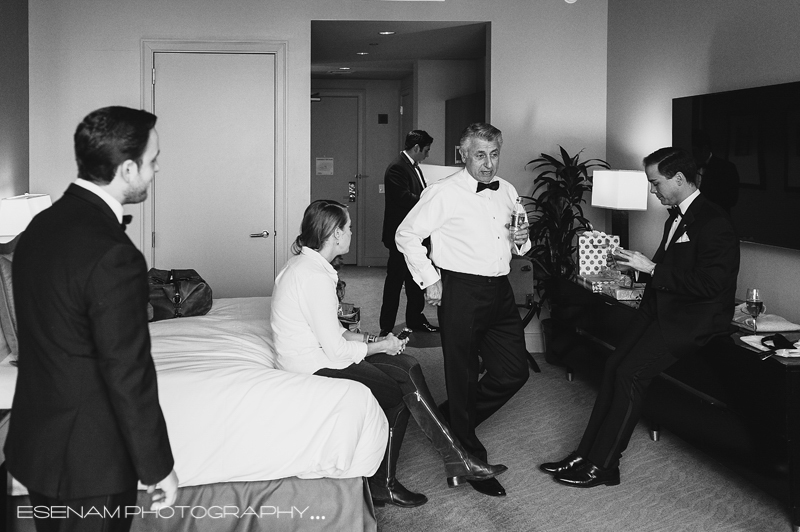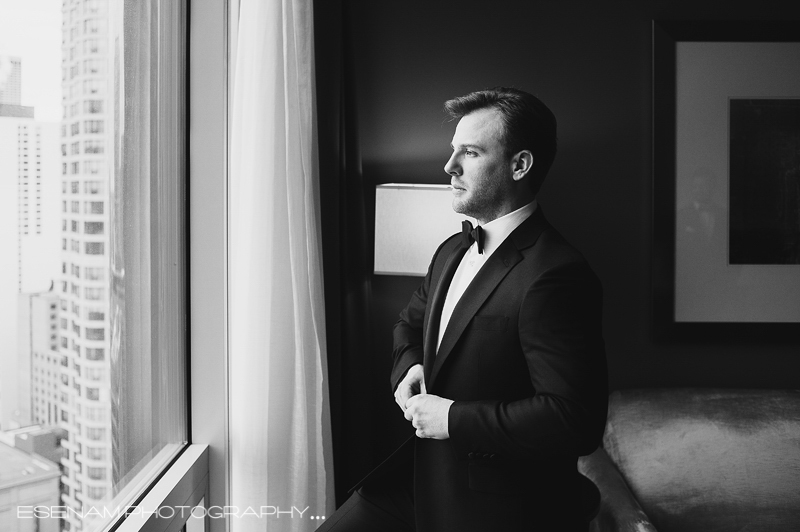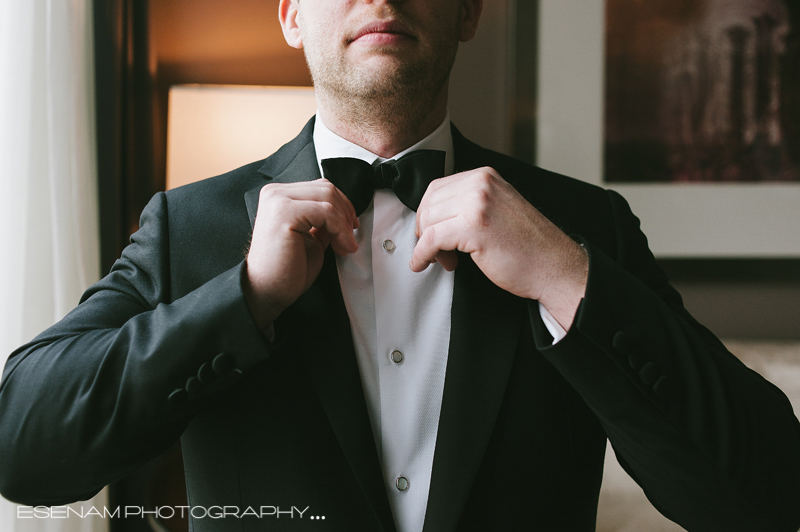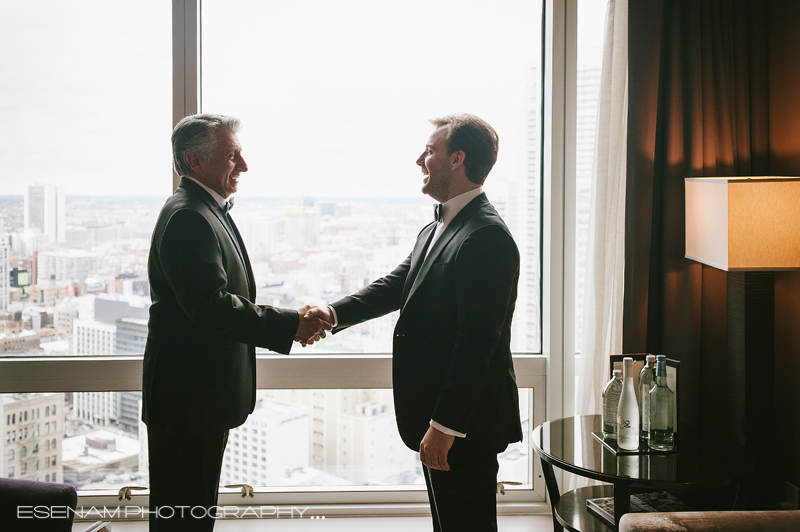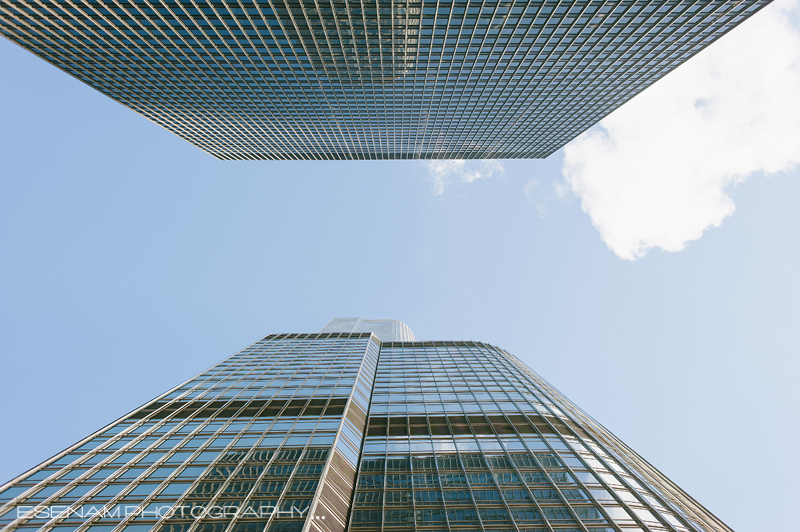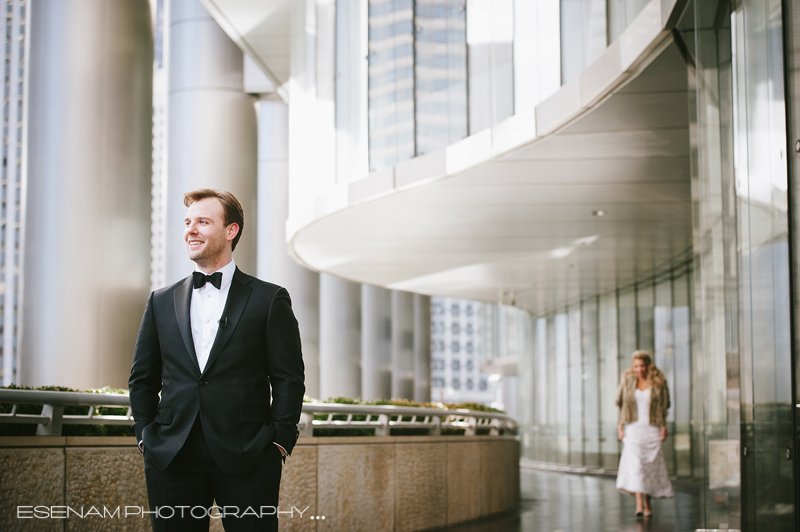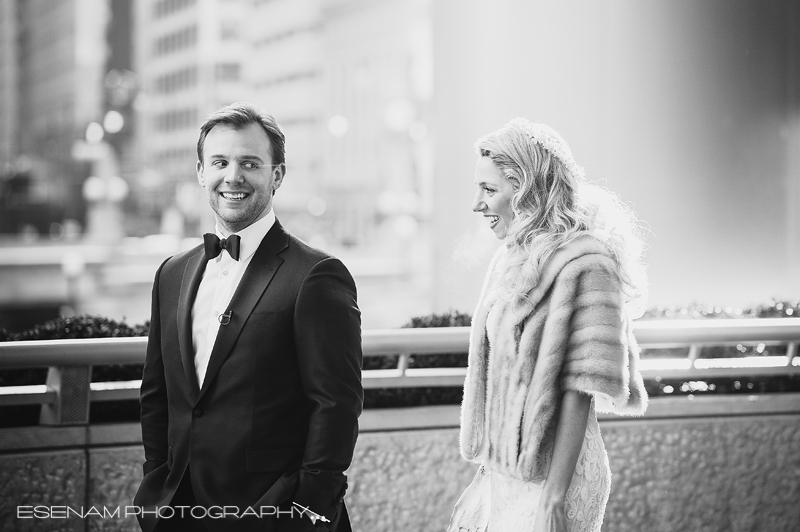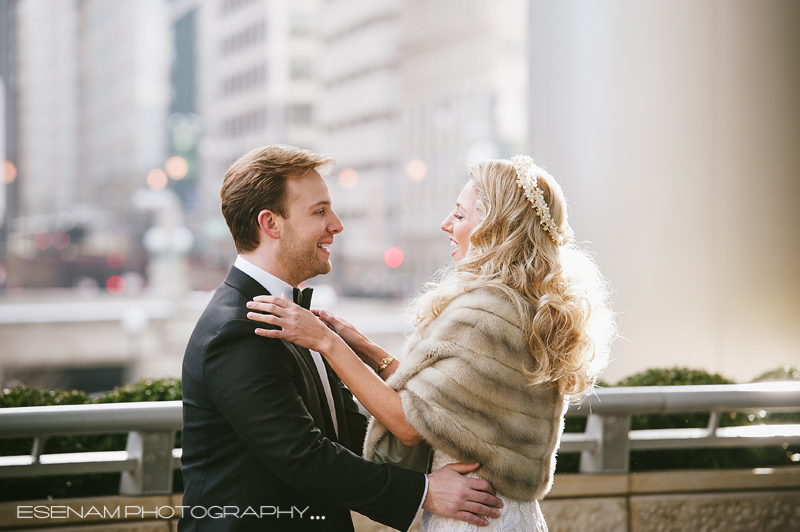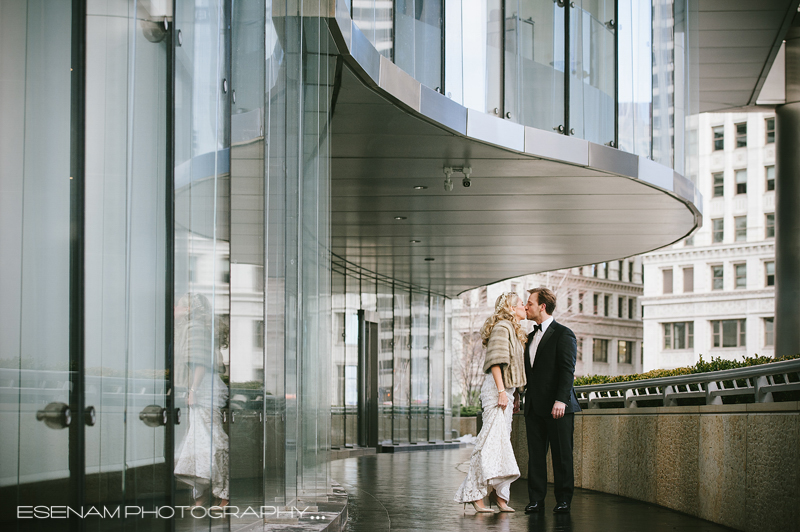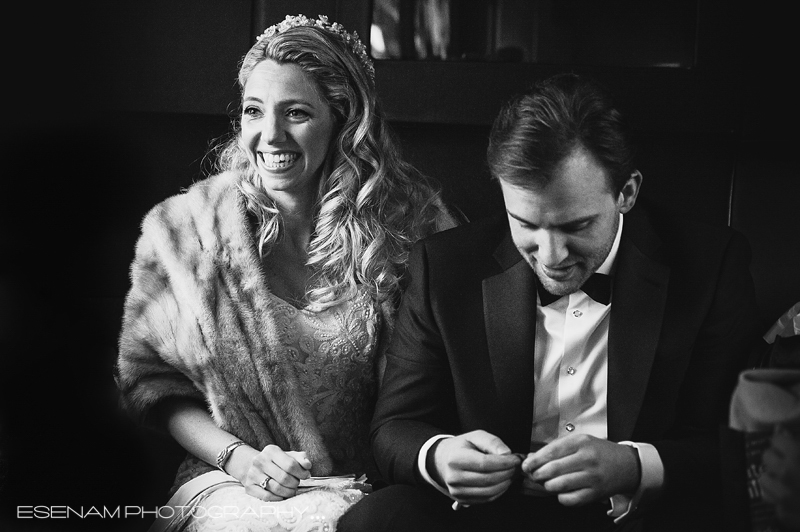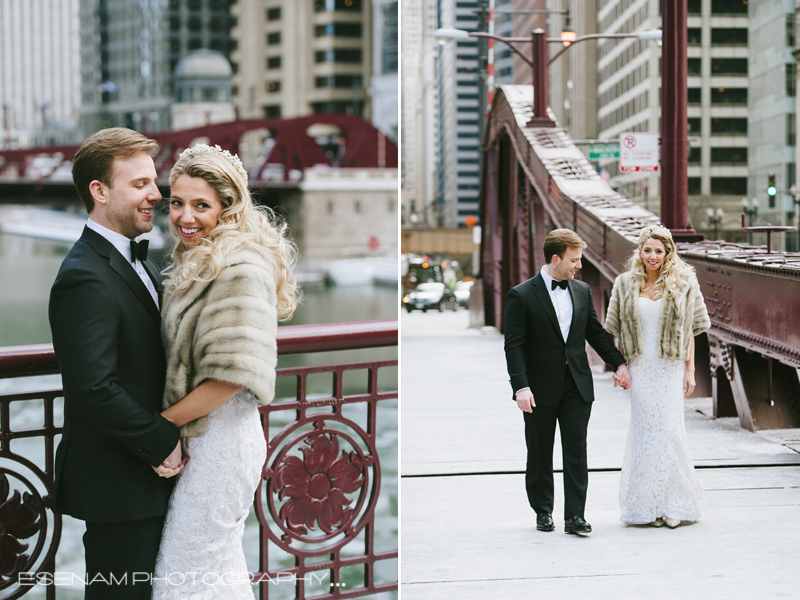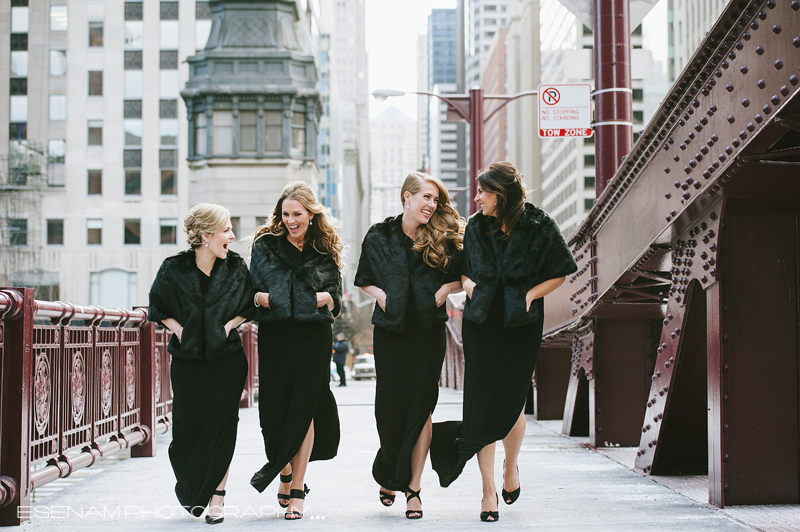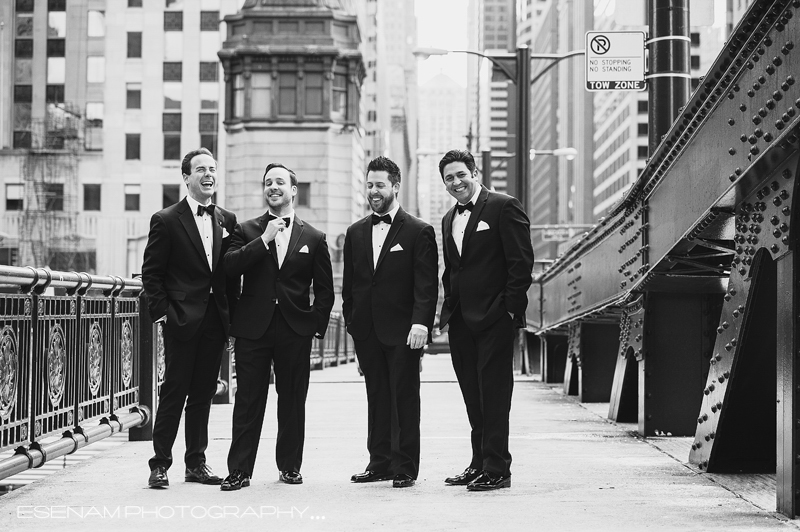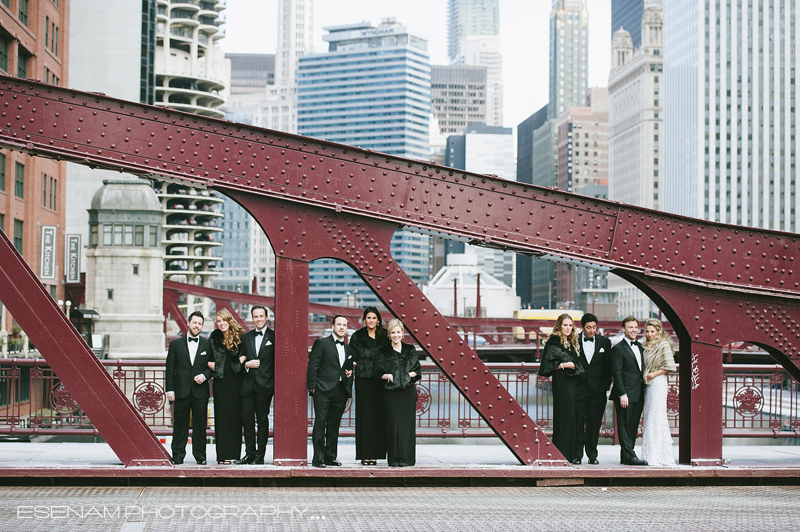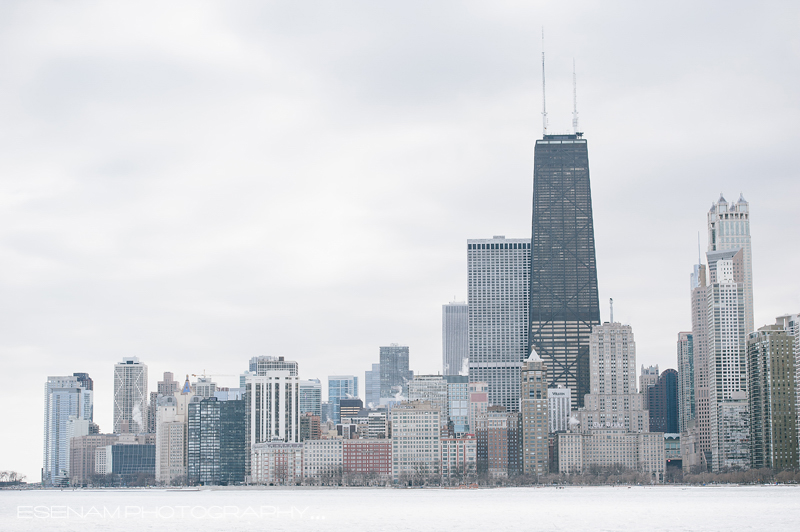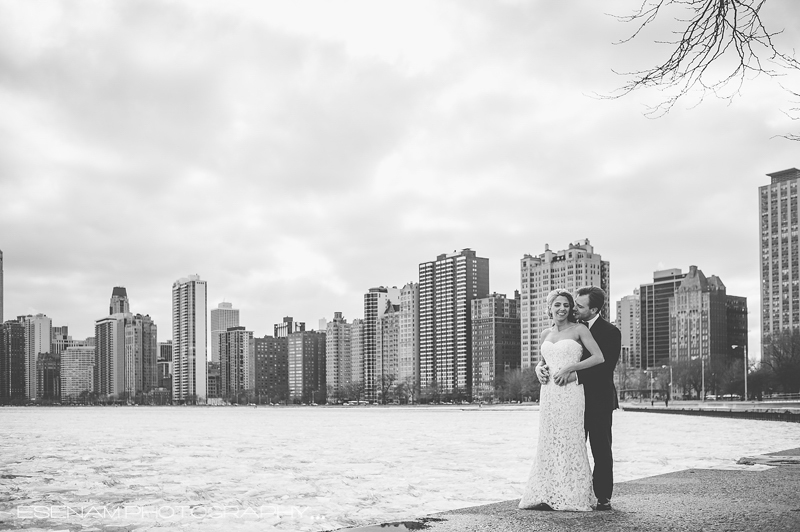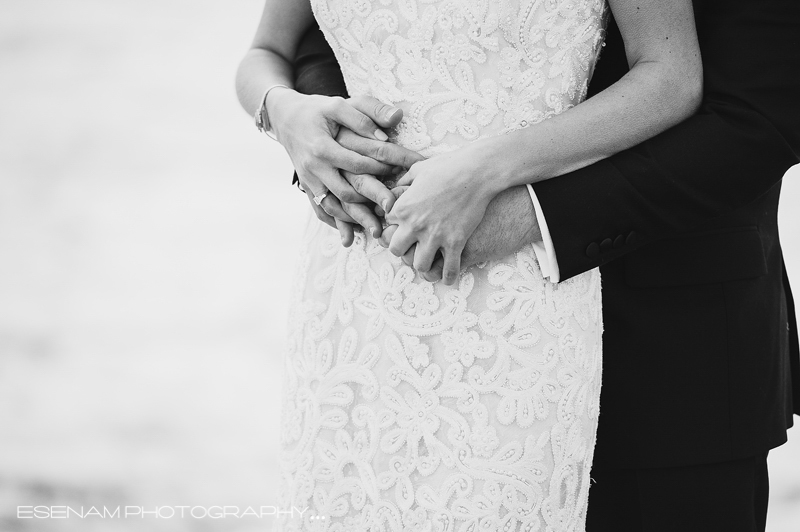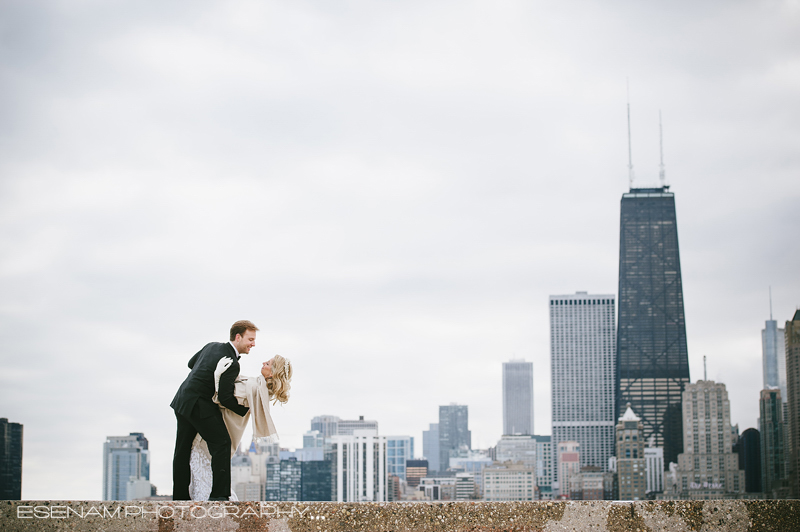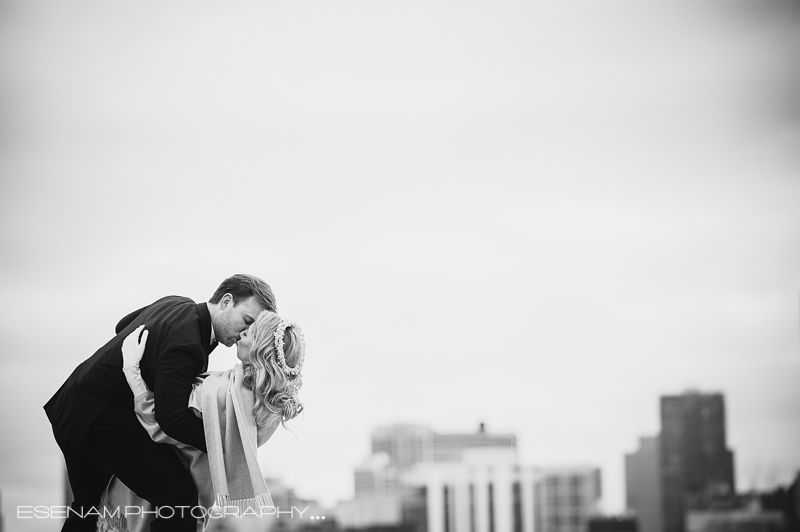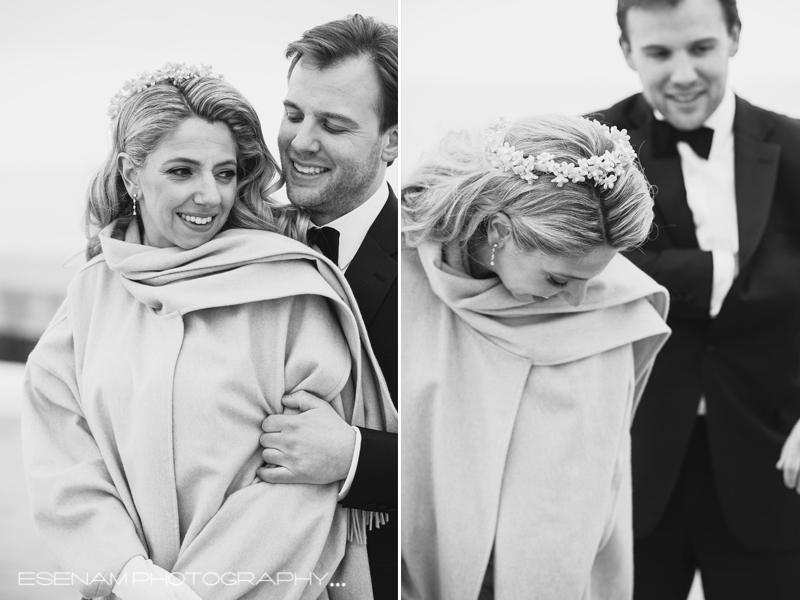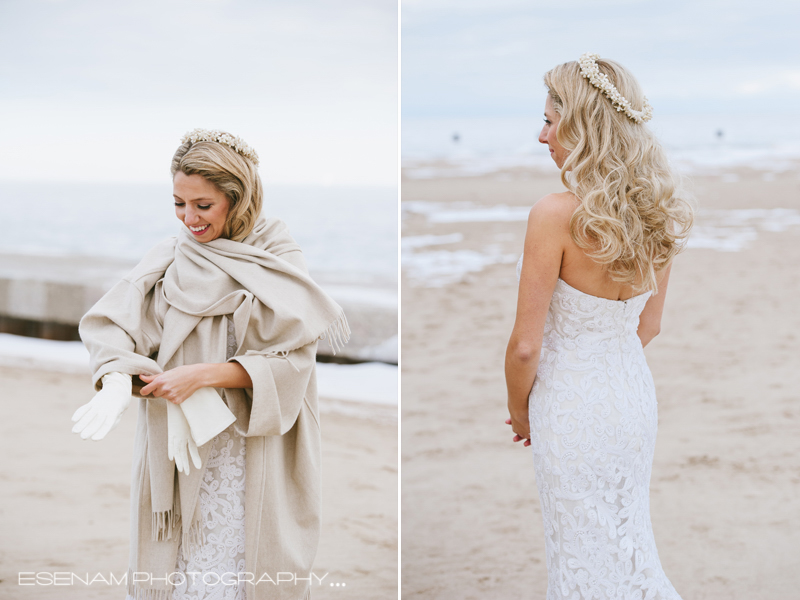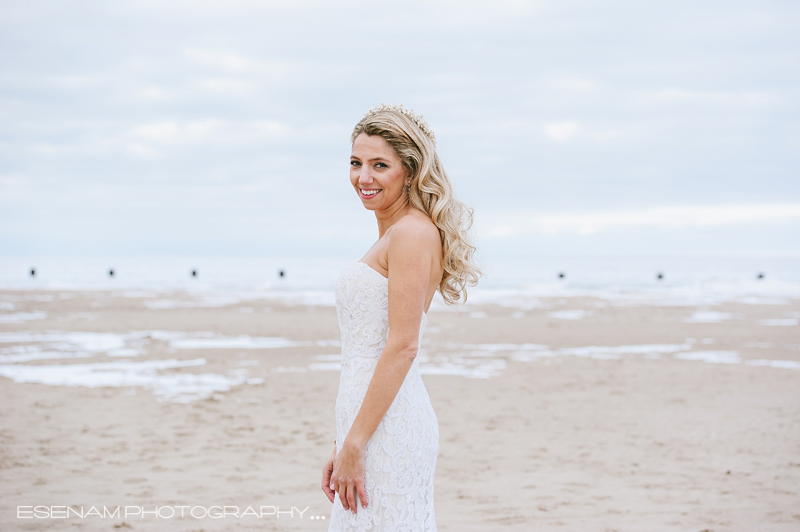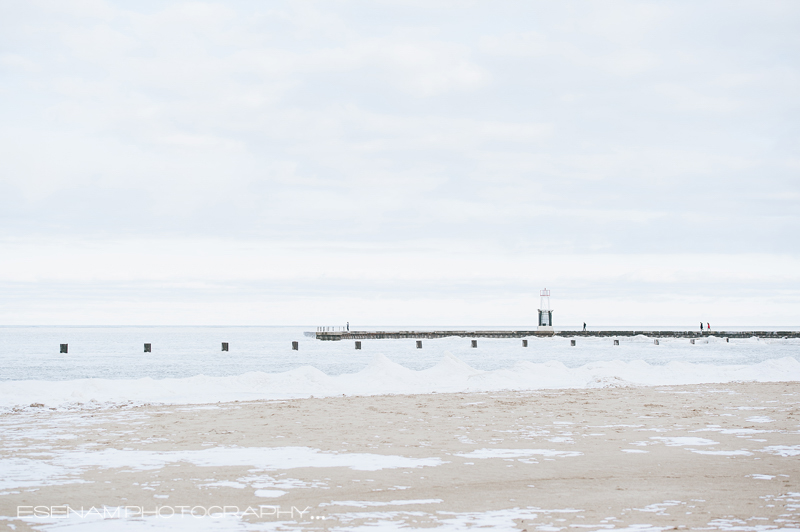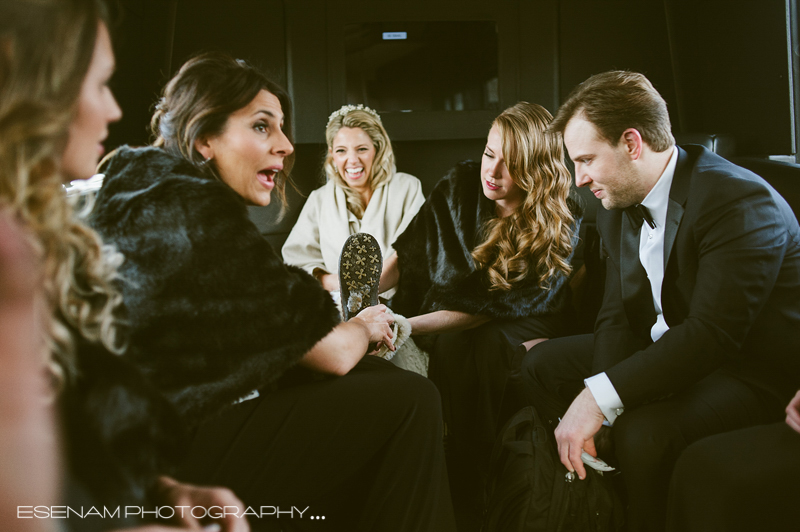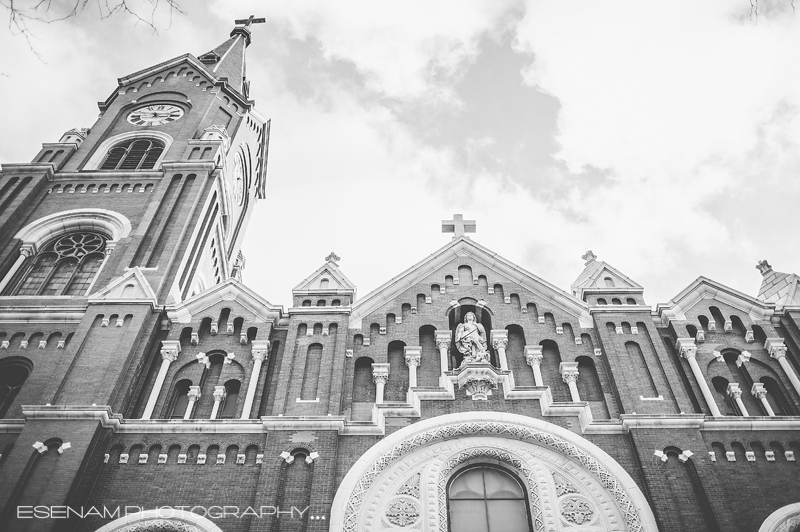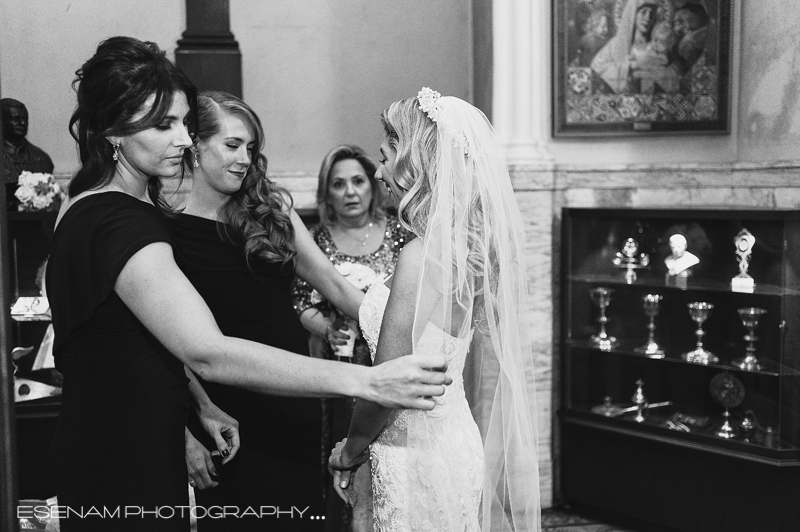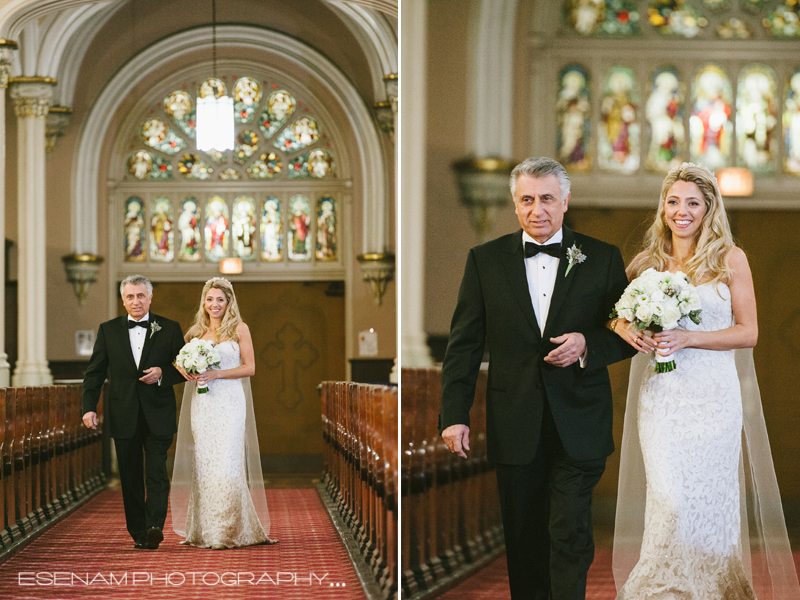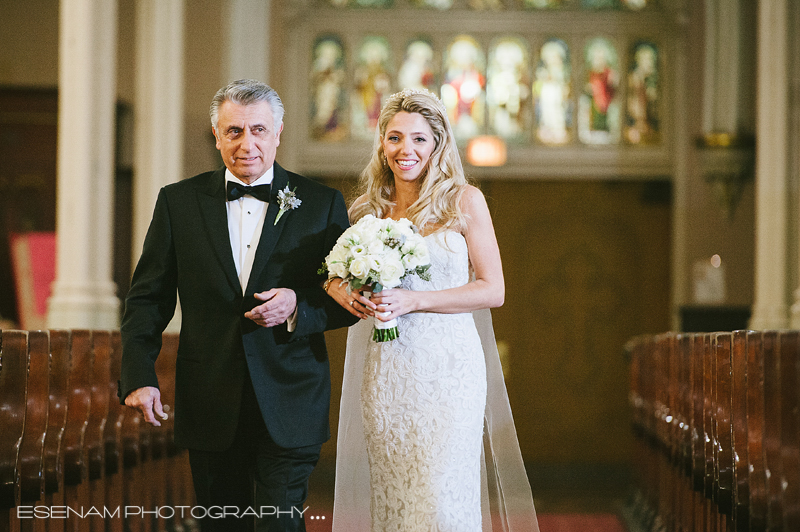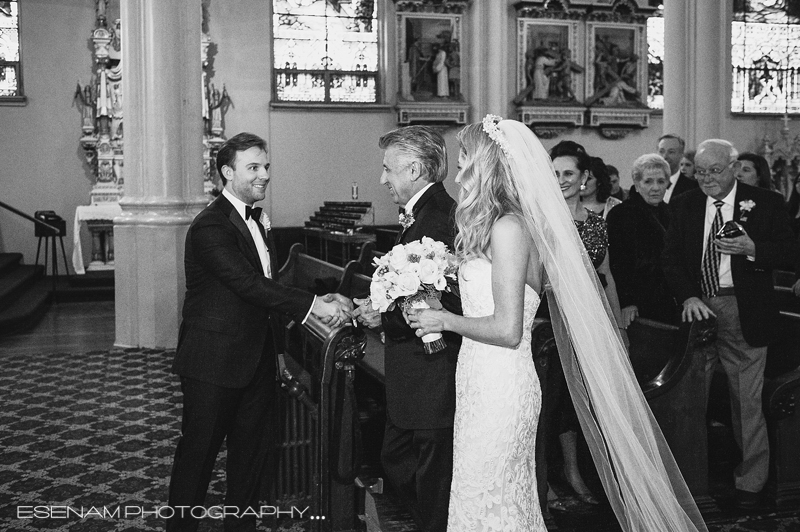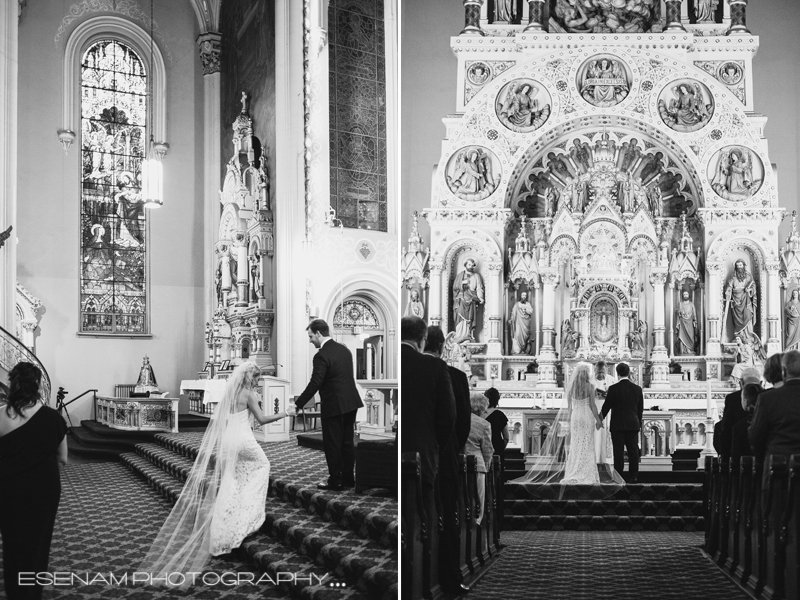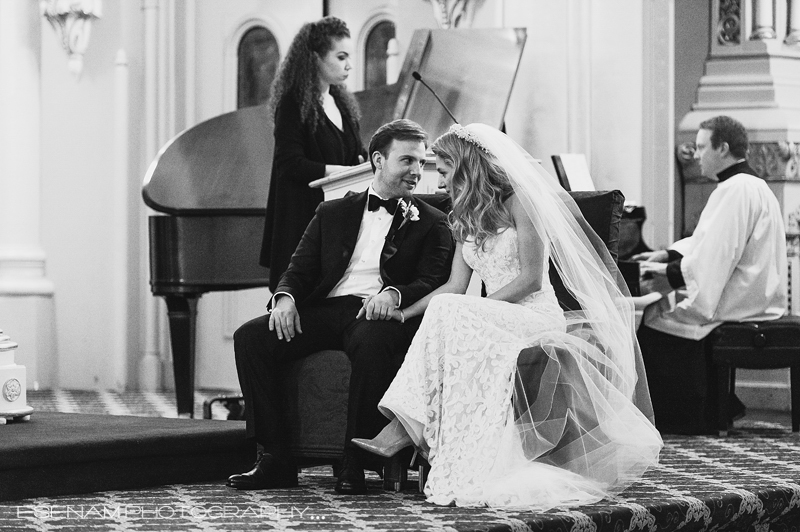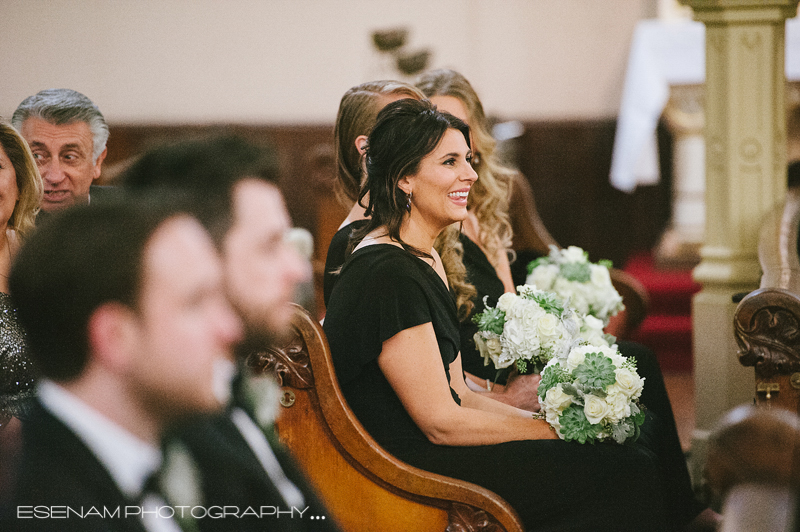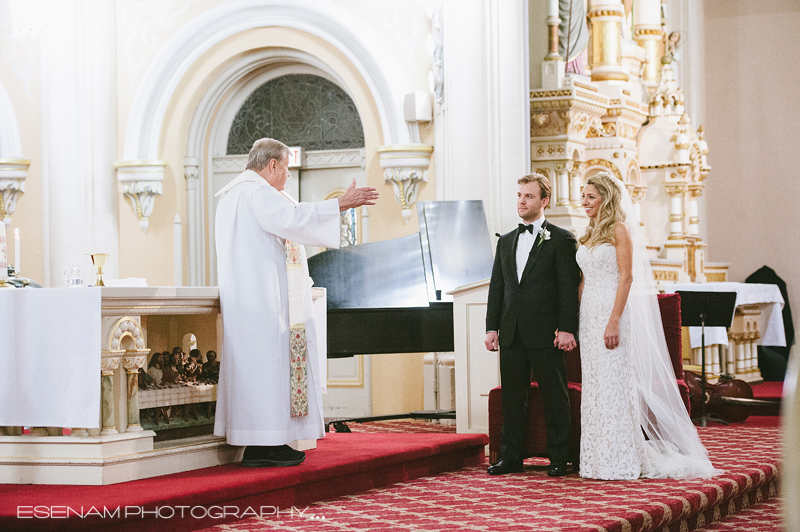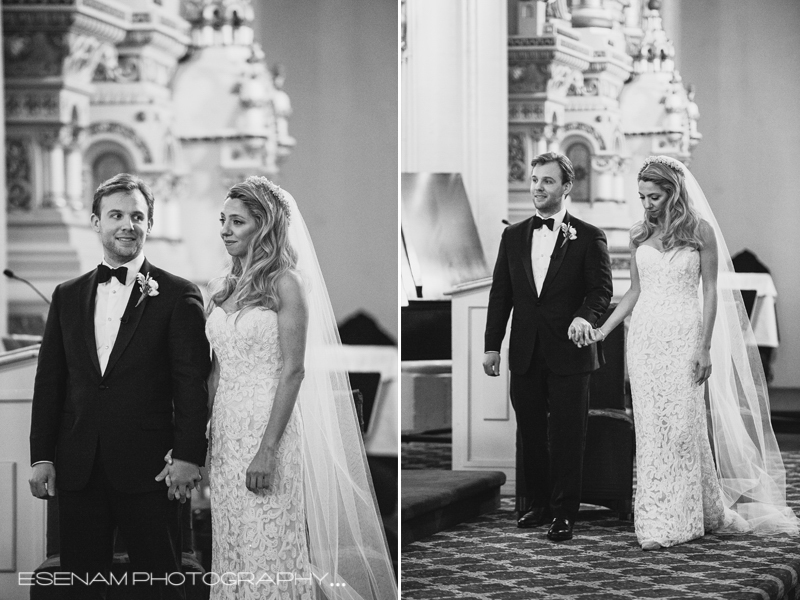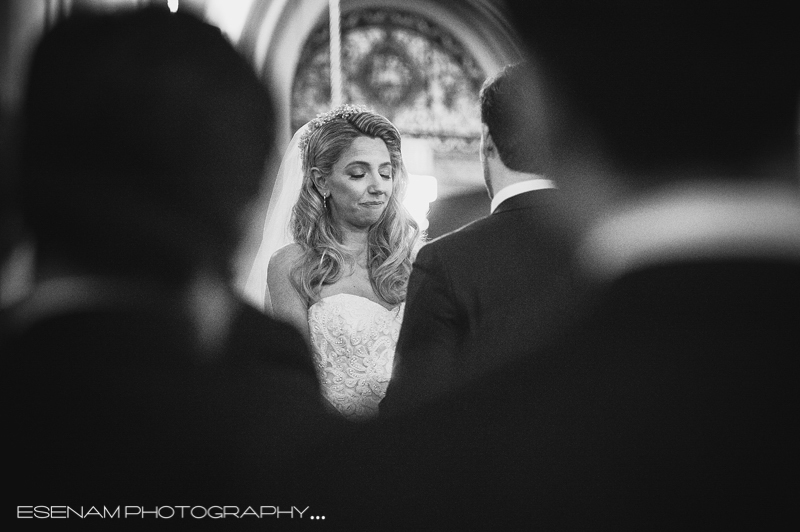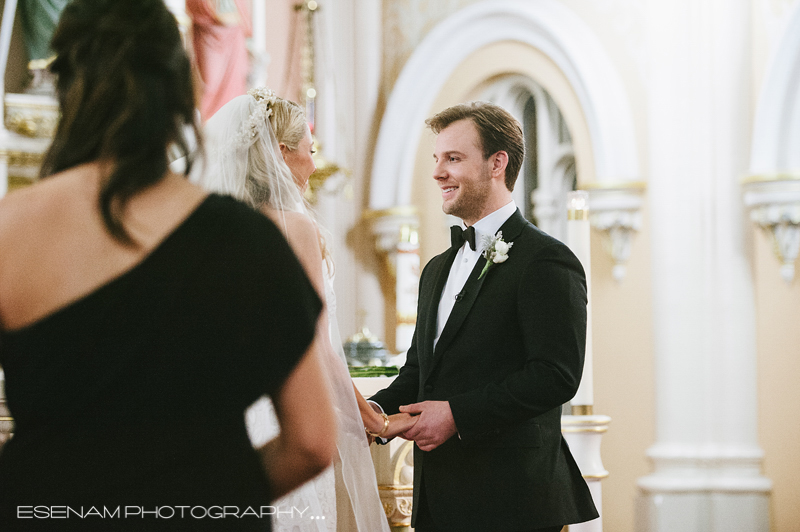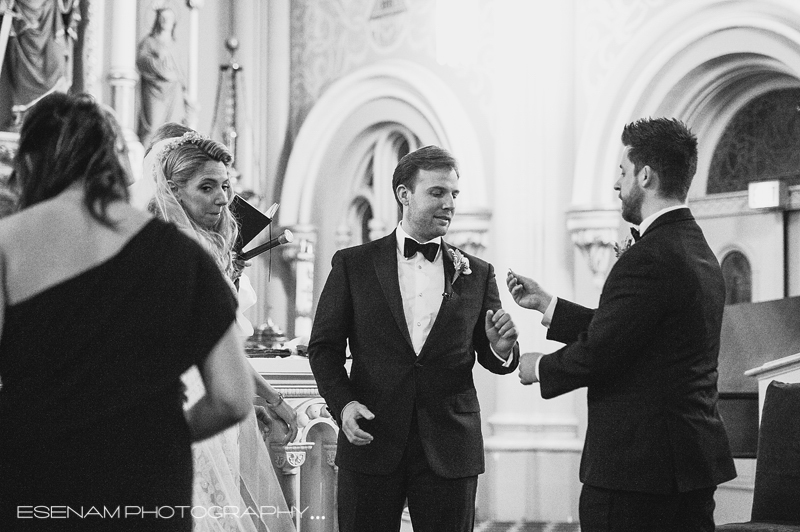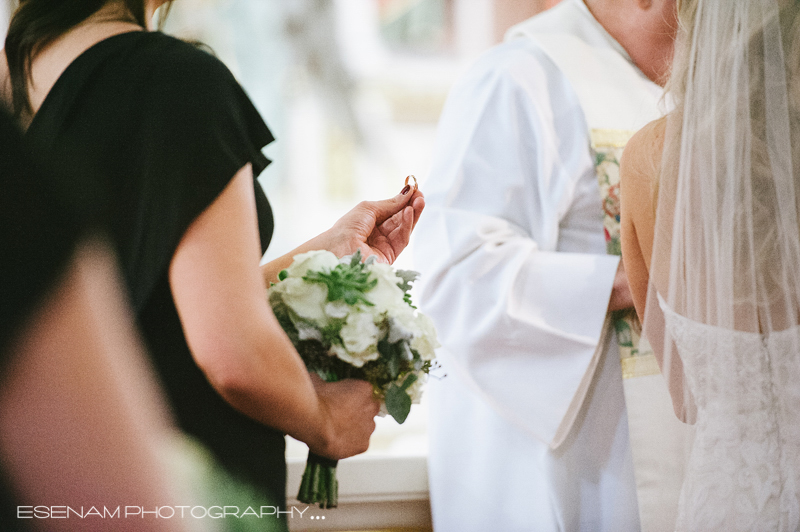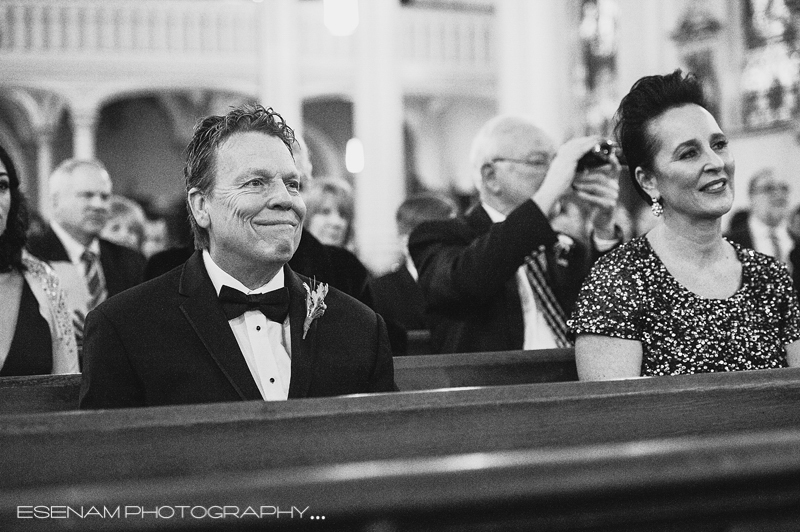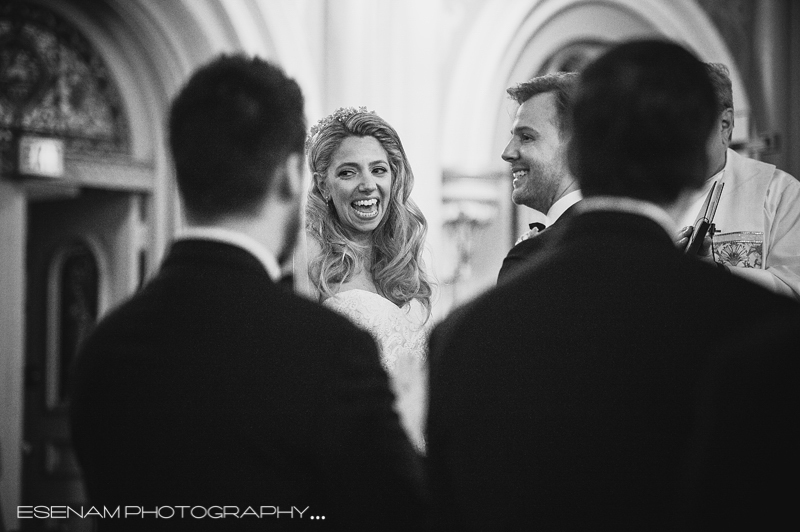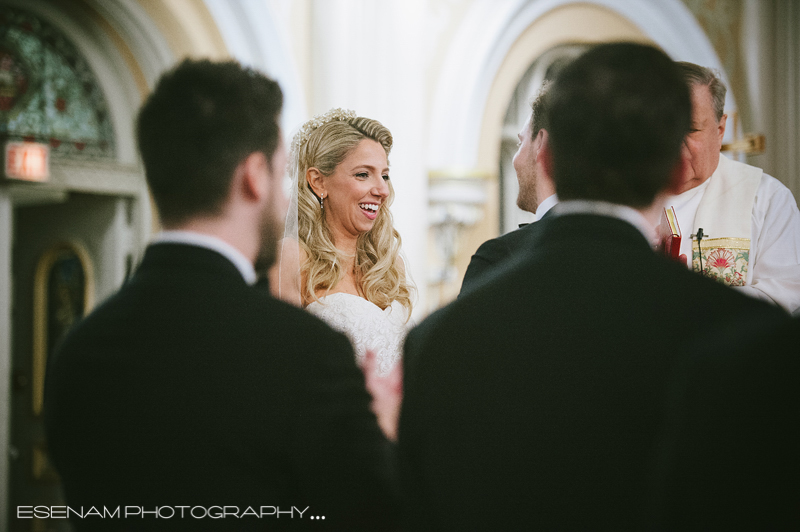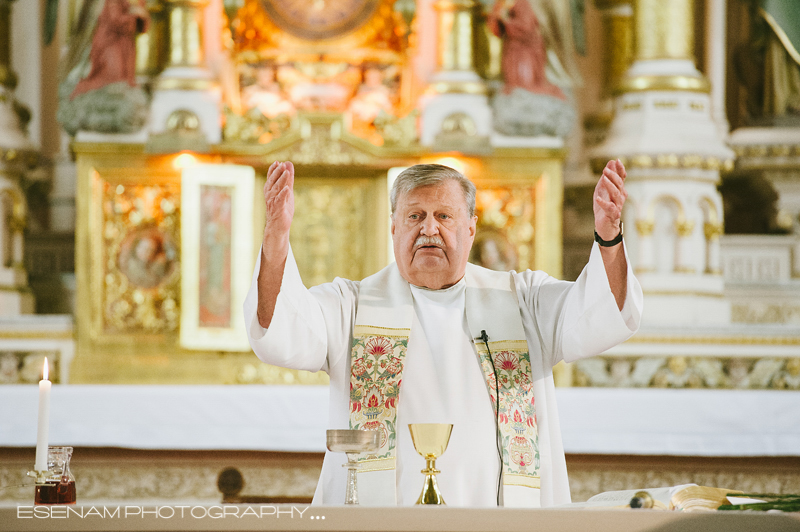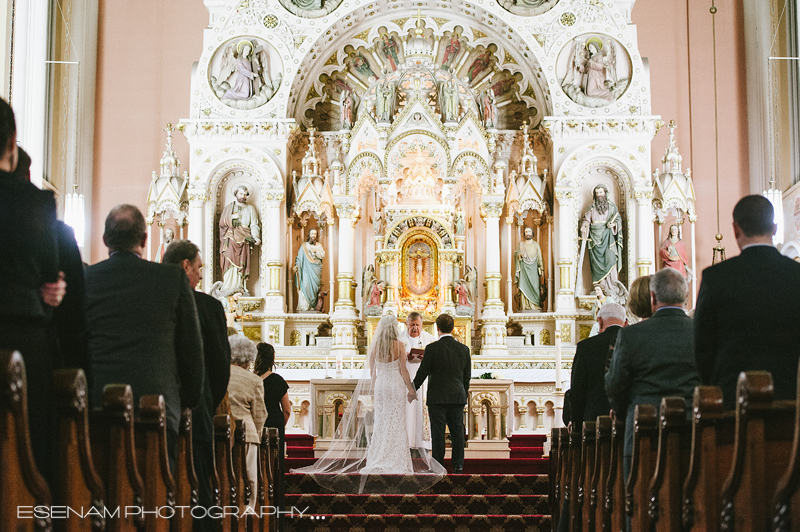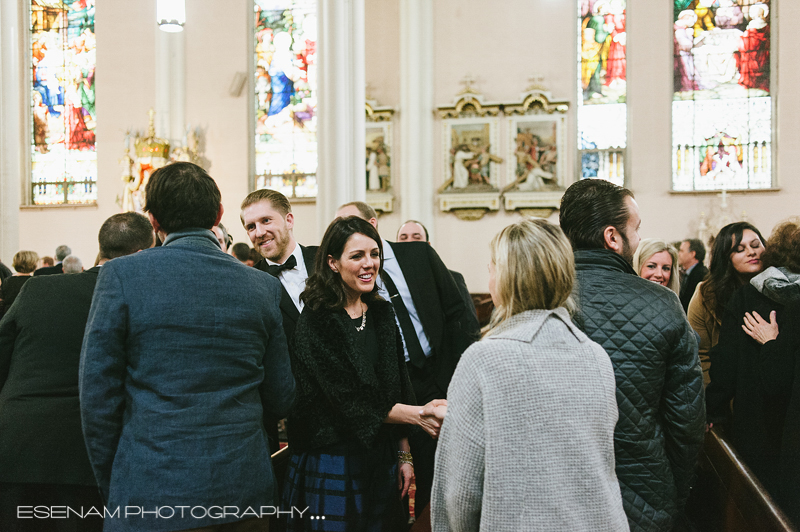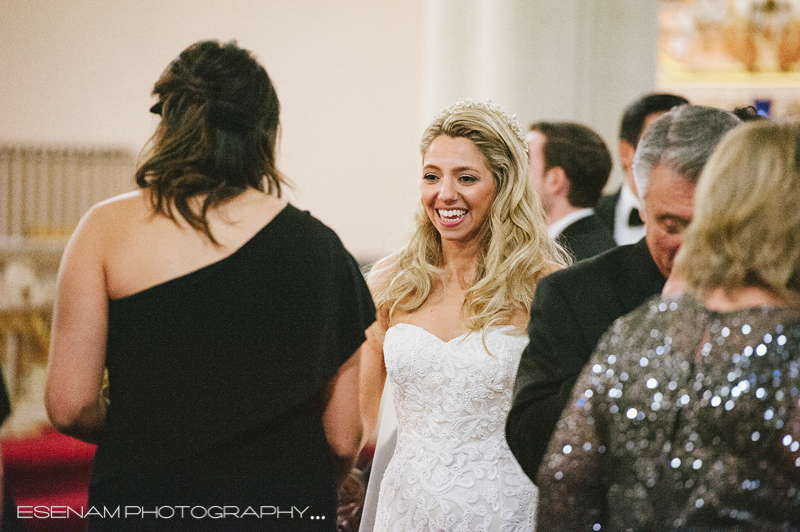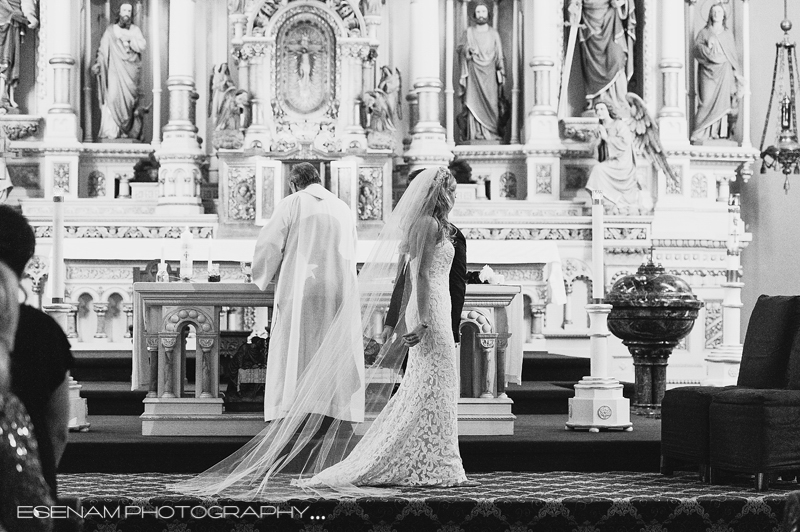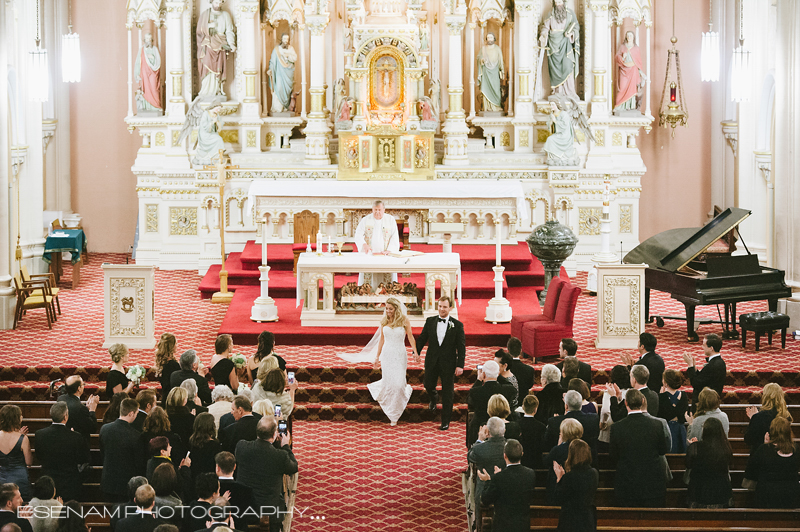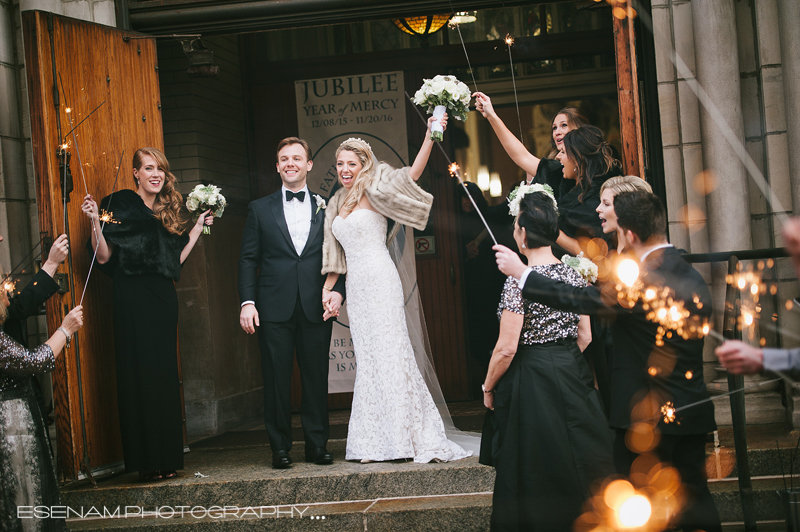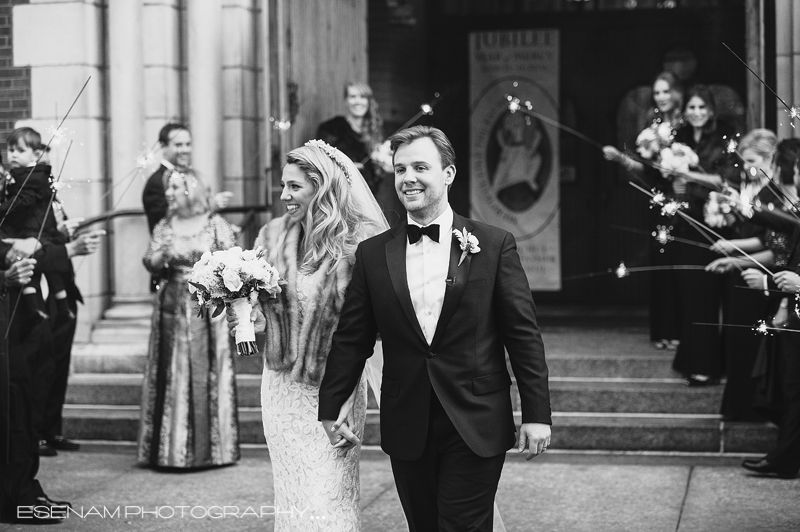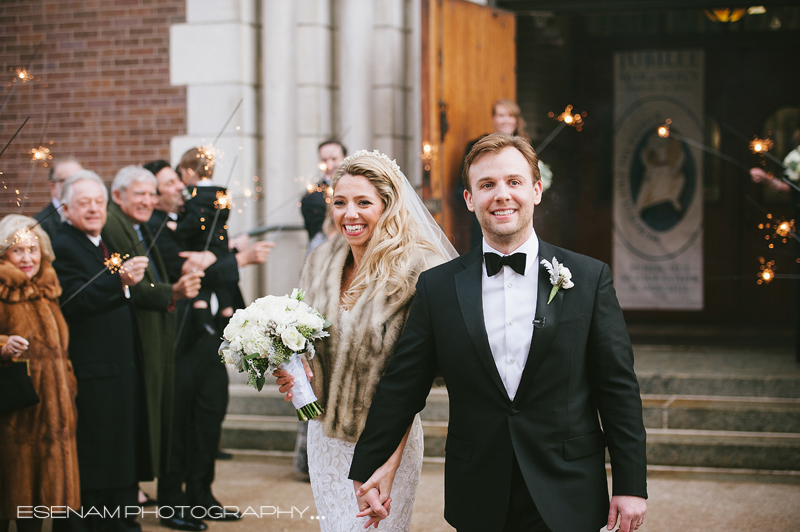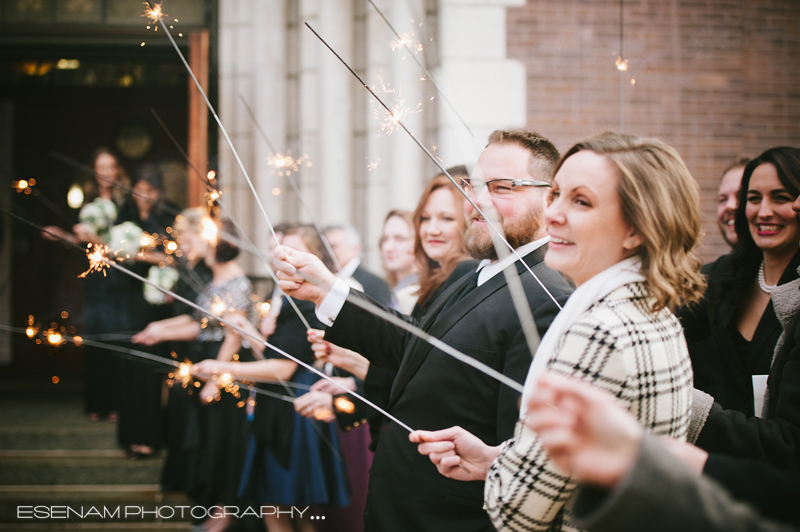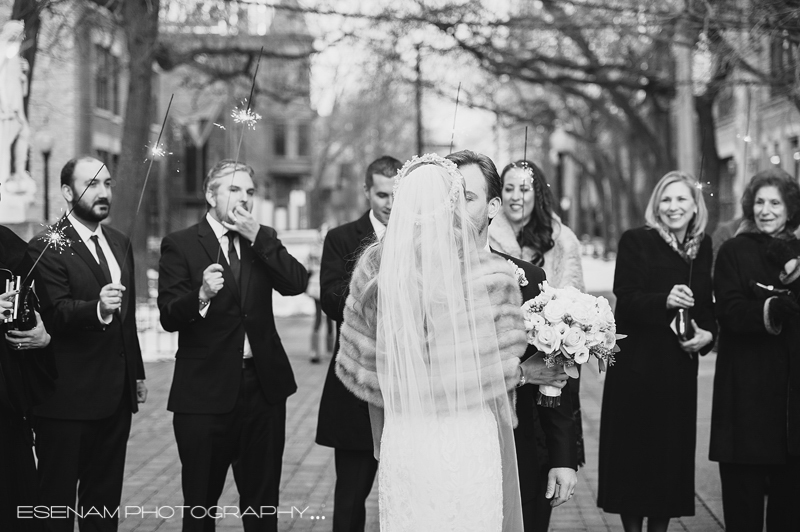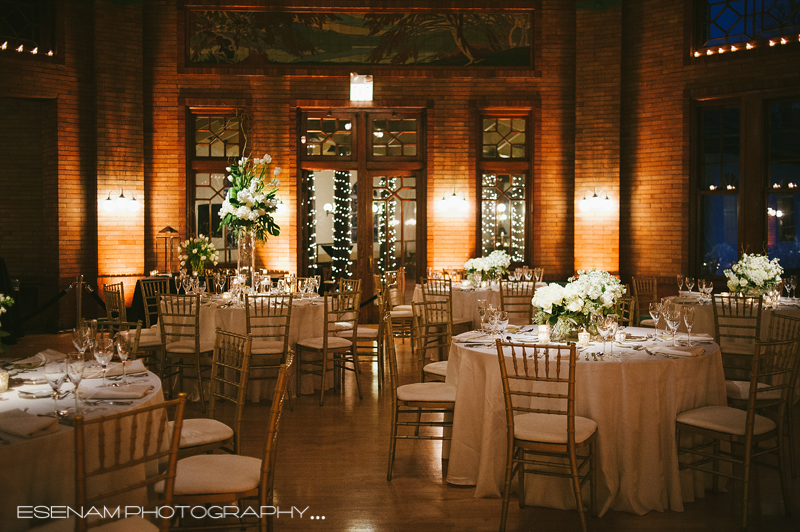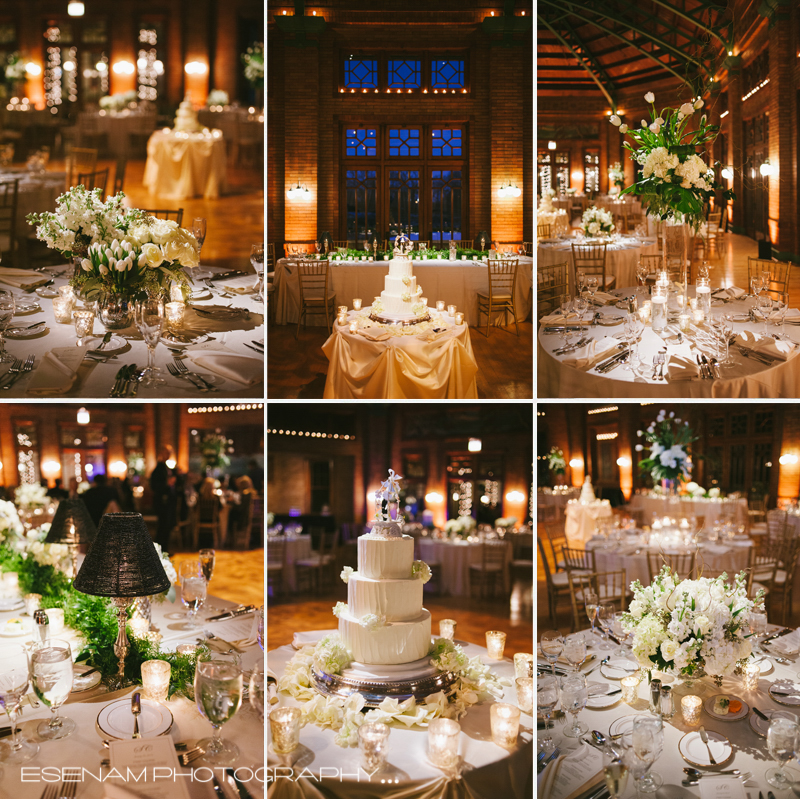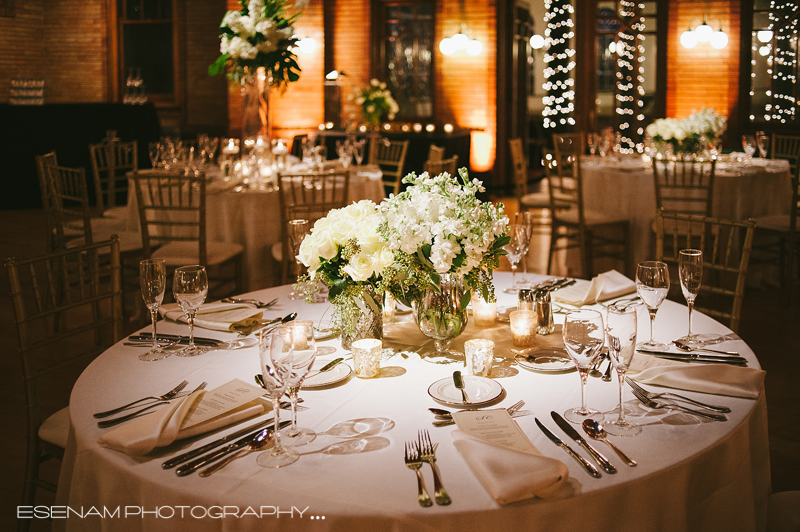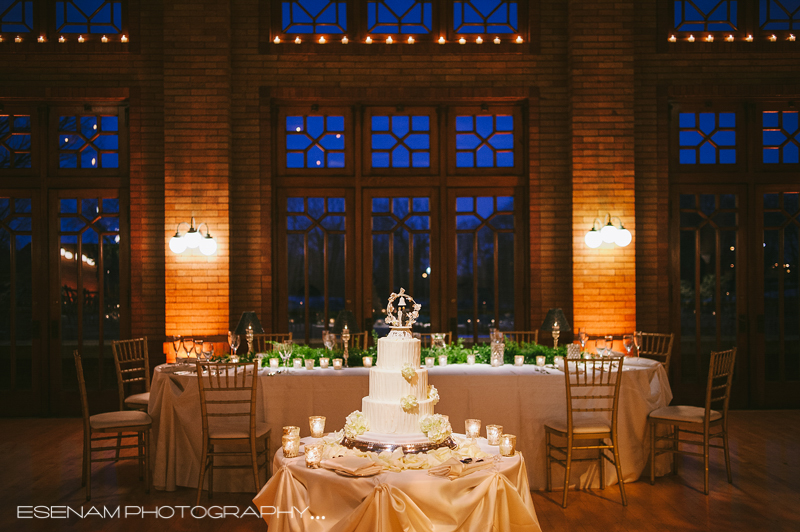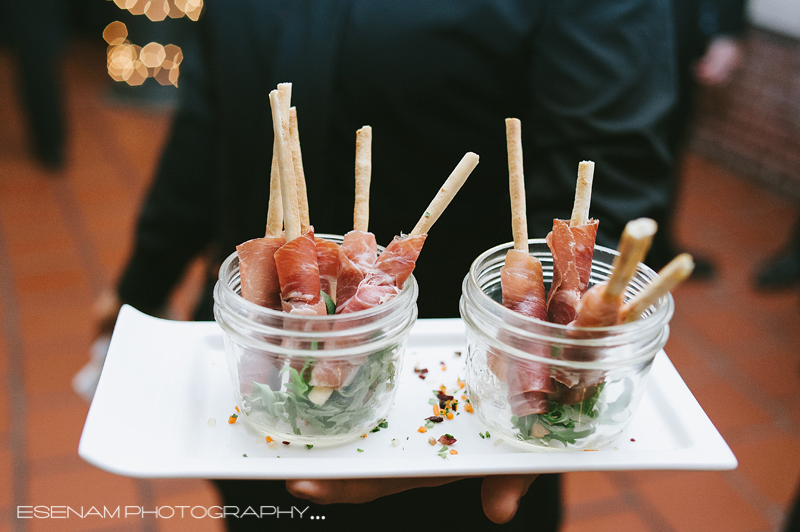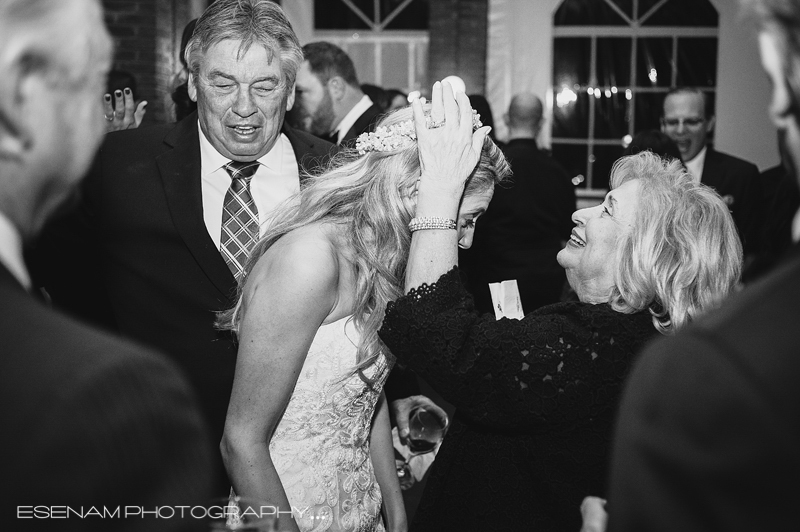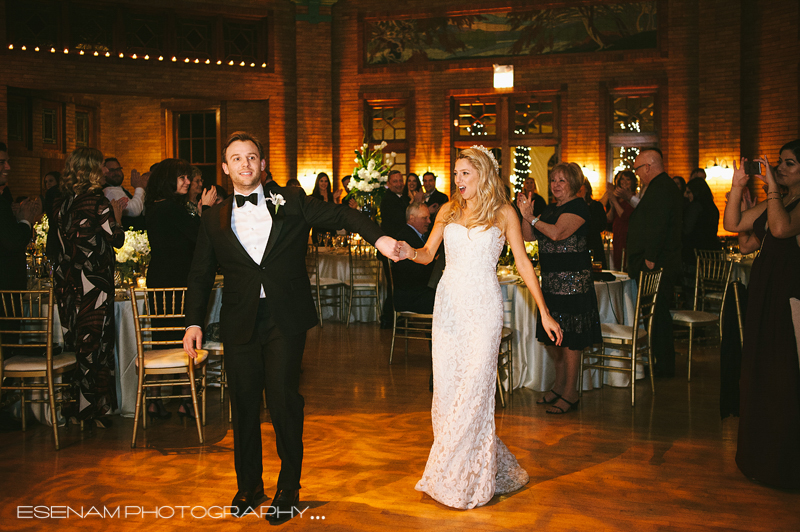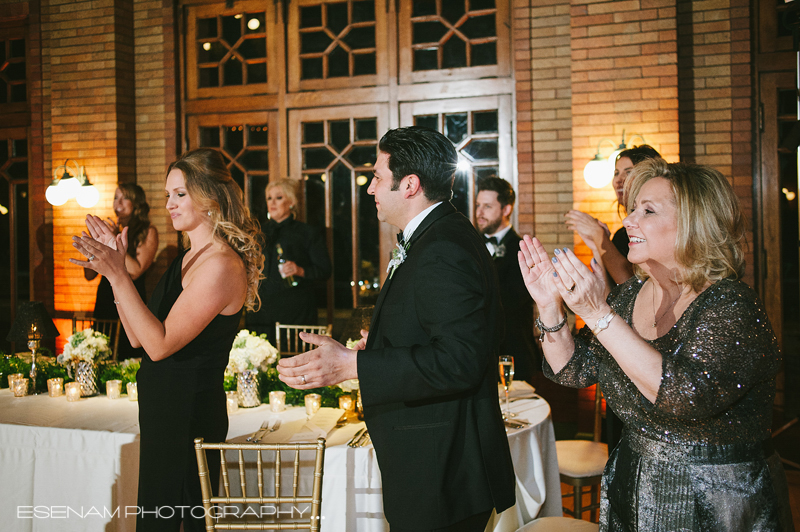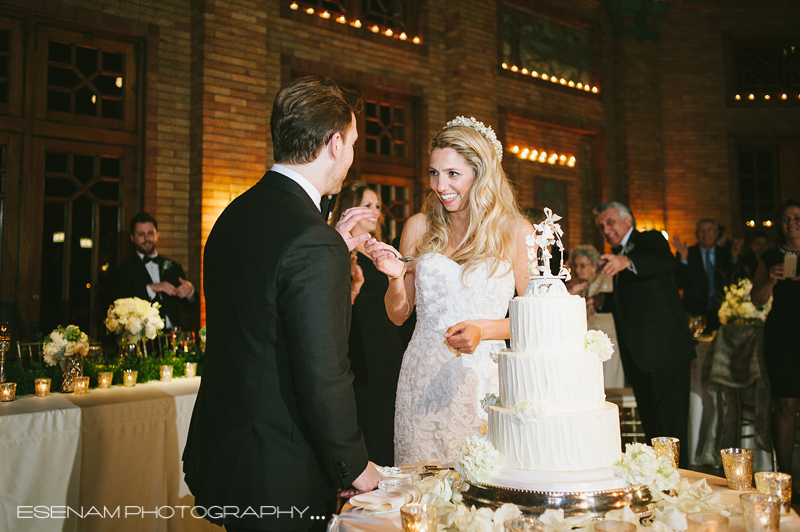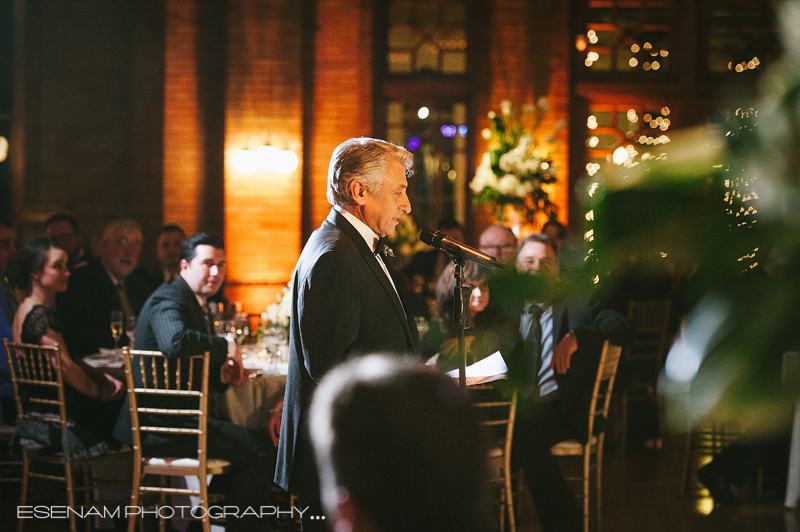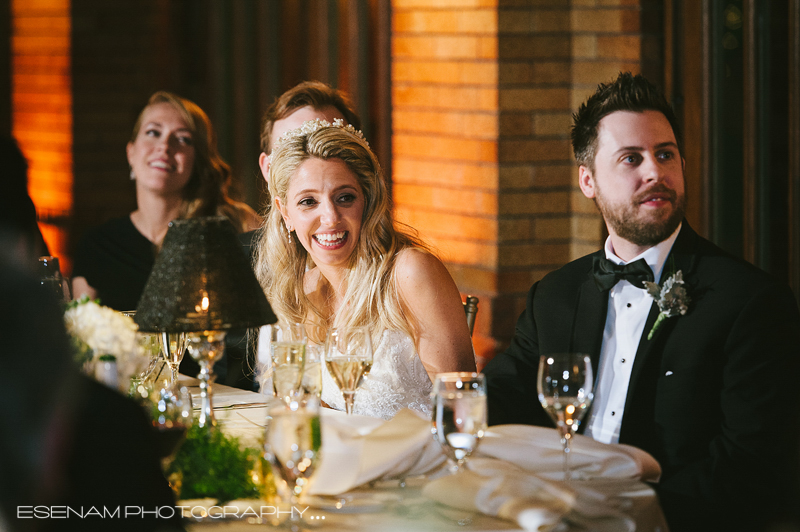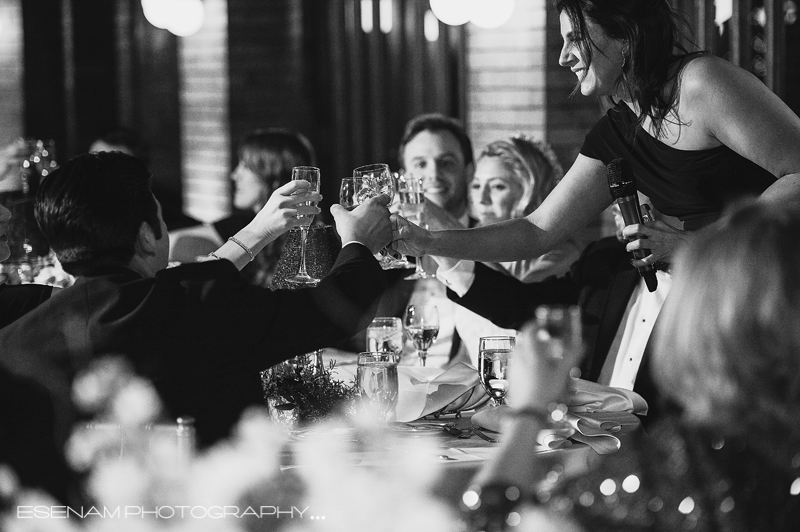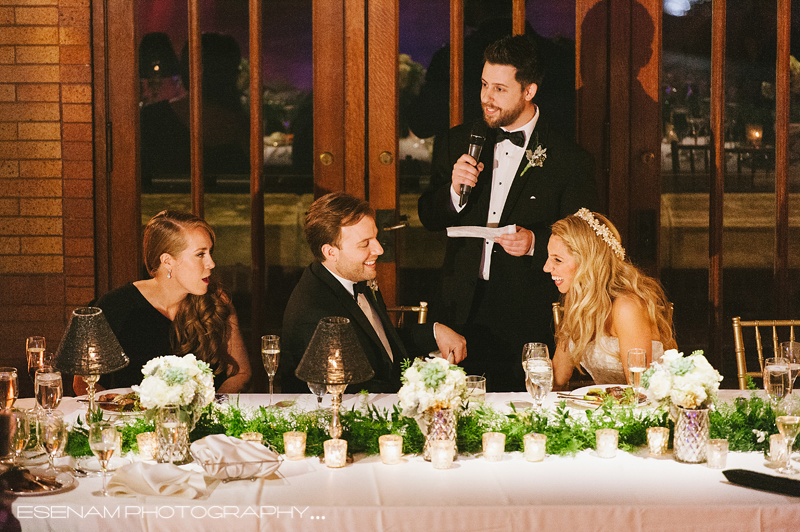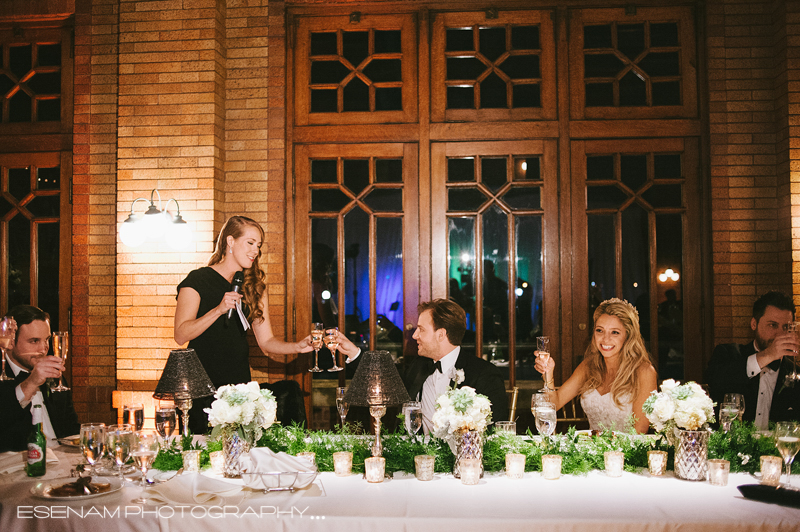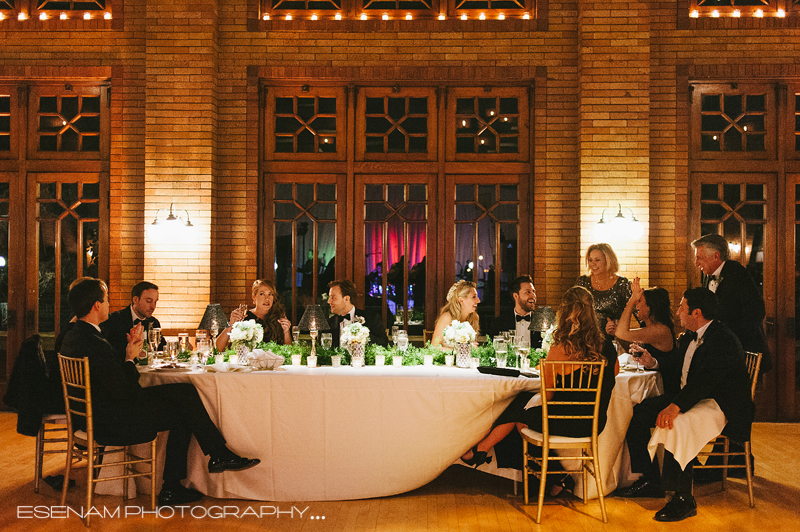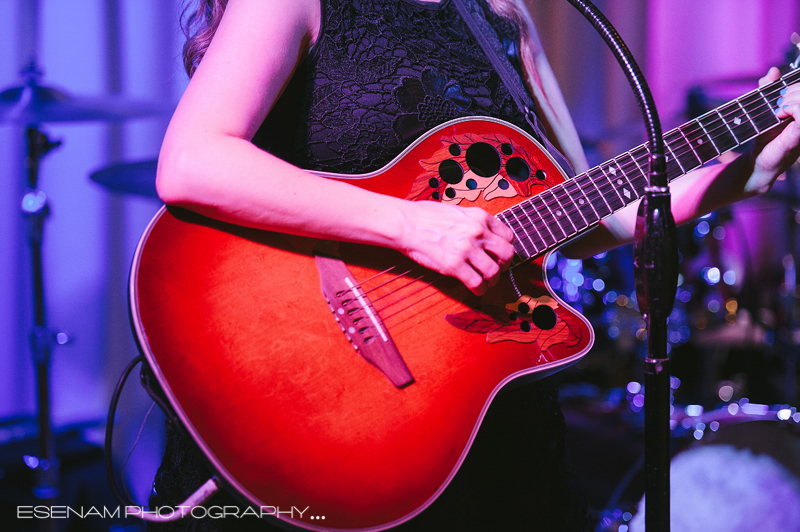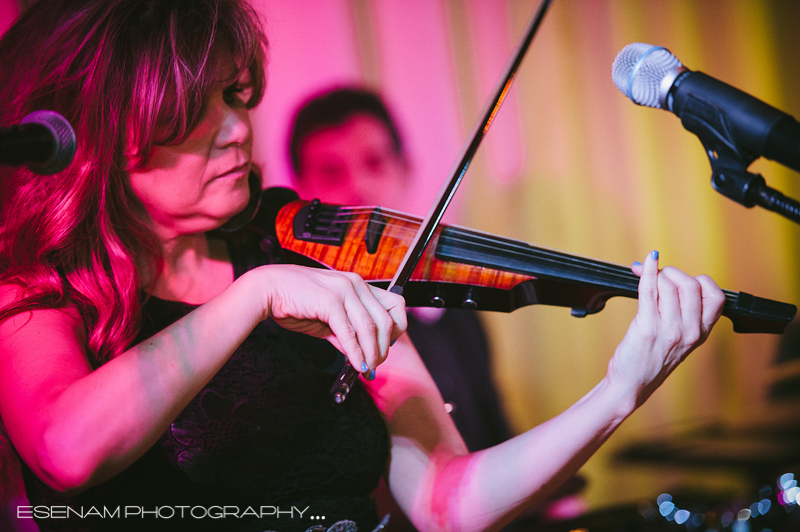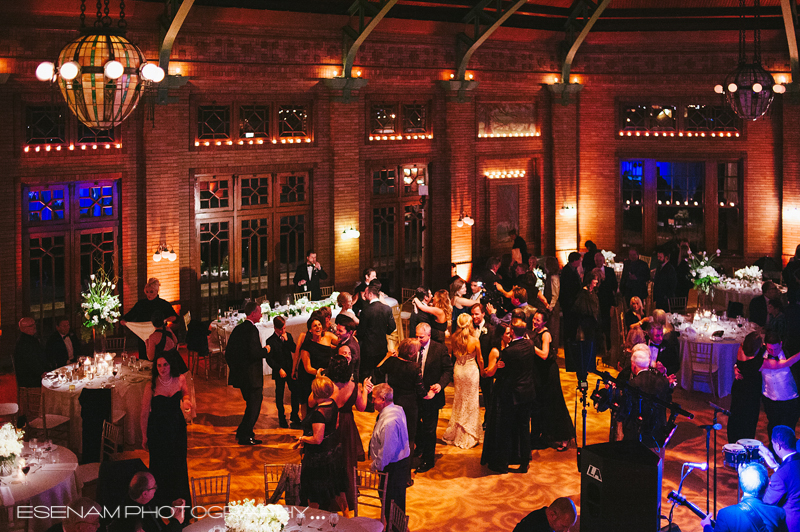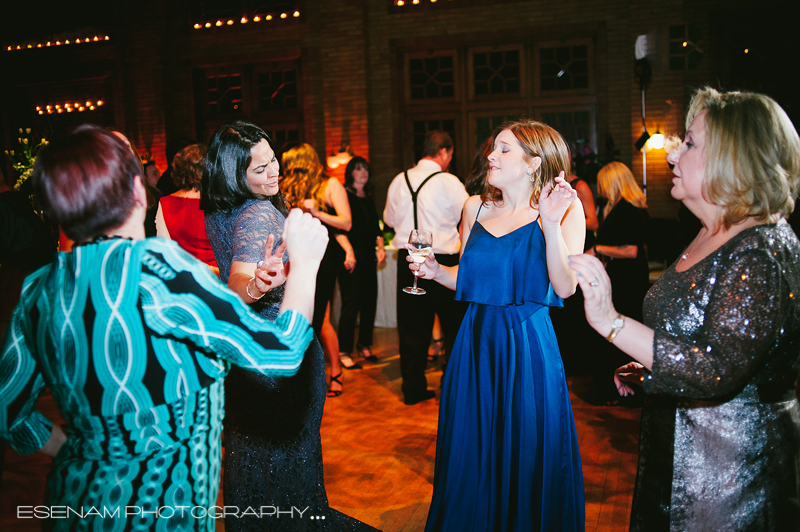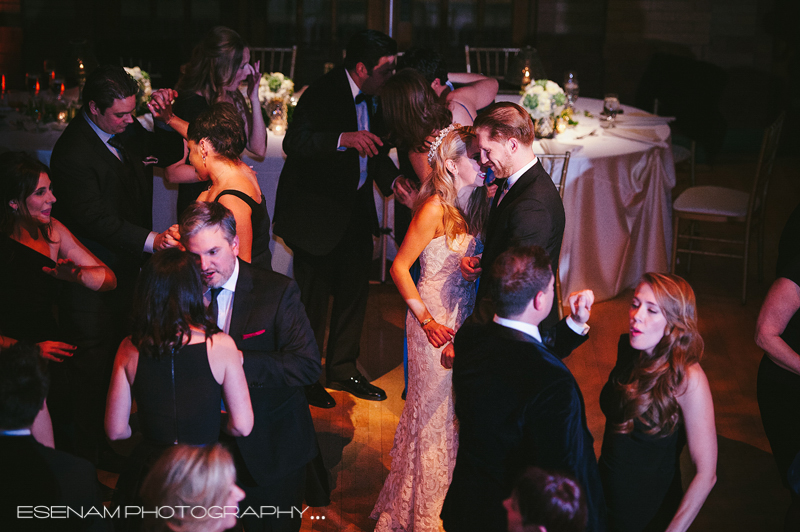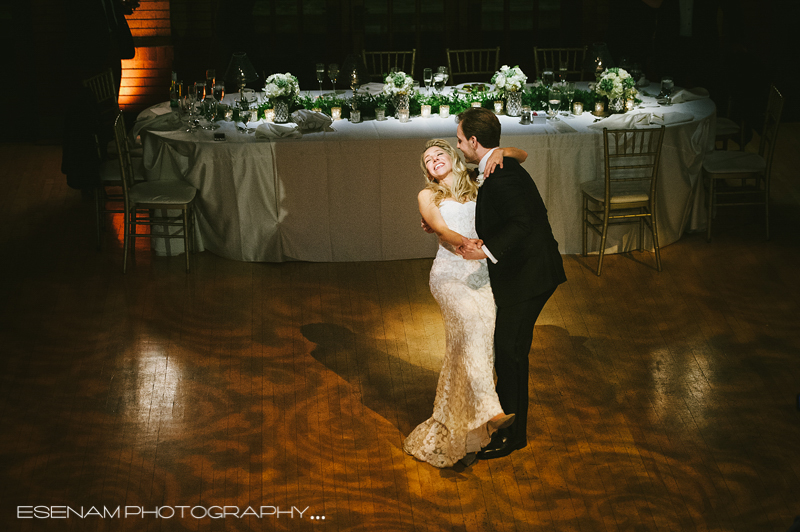 Cheers!
Esenam
Cafe Brauer Winter Wedding | WEDDING & ENGAGEMENT INQUIRIES