This Morton Arboretum Wedding with Trina & Keith a tree-lover's paradise, in Lisle, Illinois was classic.  We enjoyed clear skies and were able to take advantage of this picturesque wedding venue, perfect for a spring wedding with cherry blossom trees in full bloom.  After spending time getting ready, the bride and groom arranged to meet each other for the first look just outside of the Thornhill Education Center.  When they first made eye contact, Trina threw back her head immediately in response, with an ear-to-ear grin.  She wore a delicately-embellished champagne-colored dress and held a bouquet made of different pearl and silver broaches.  The groom wore a white suit jacket and bow tie, and a straw hat.  The two strolled down brick pathways holding hands and enjoying their first moments together, and of course we had to capture some images with the classic Rolls-Royce car they had reserved for the day.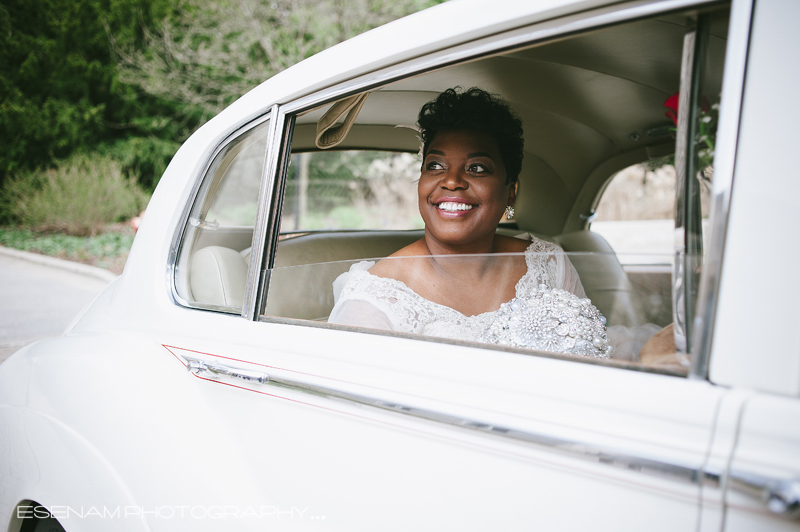 The ceremony began soon after this inside The Founder's Room where guests wearing various shades of purple sat on white covered chairs awaiting Trina's walk down the rose petal-lined aisle.  Large feather arrangements and lanterns added classy touches to this intimate location where vows were promised in a beautiful alcove altar area with natural light streaming through windows.  The bride shed tears as she said her vows and smiled a lot, as well.  Then, bouquet raised in the air, the two exited as husband and wife in a sea of bubbles.
The reception for this Morton Arboretum Wedding was focused on the couple's family and friends. During the reception, there was live music as well as a poetry performance enjoyed by all, especially the bride who snapped her fingers in appreciation of the sentiments.  Guests raised glasses to toast.  The food was fresh and plentiful.  All-in-all, I couldn't have asked for a better couple and wedding at the beginning of this wedding season. Enjoy!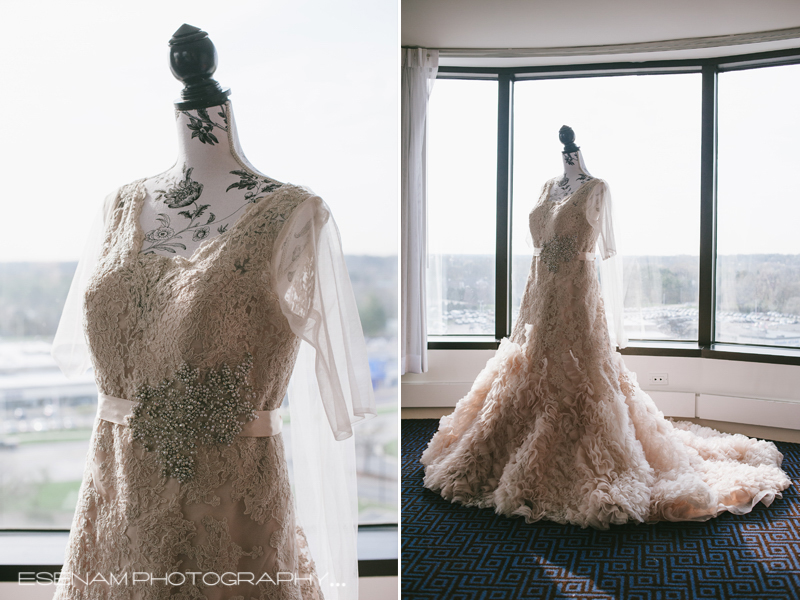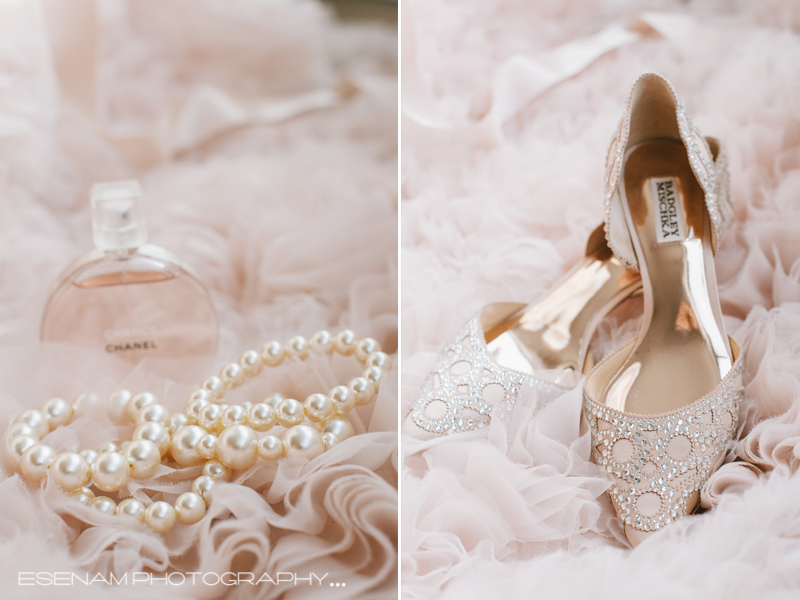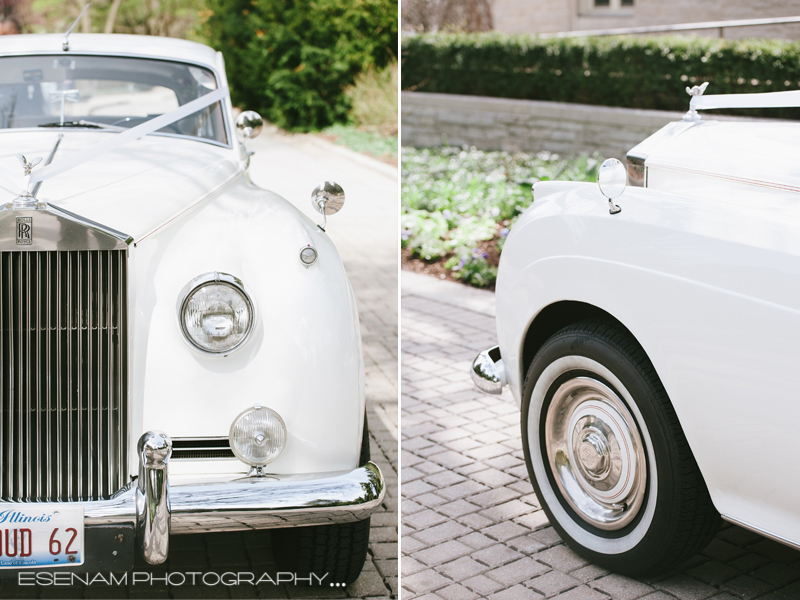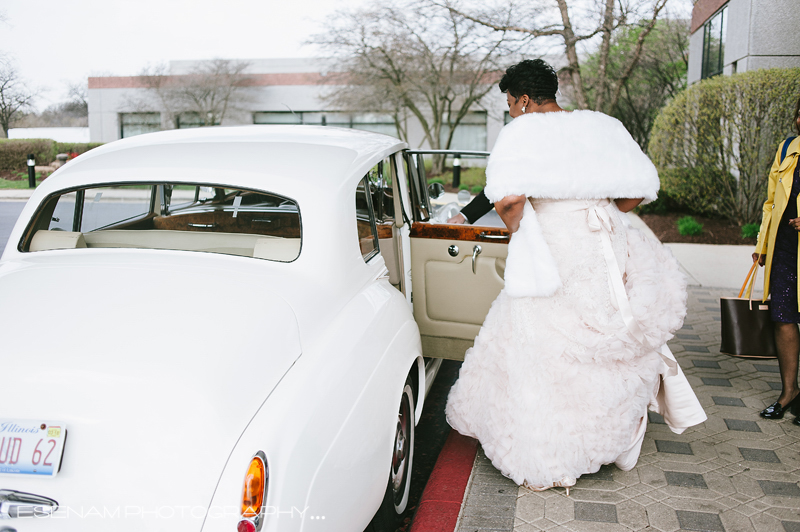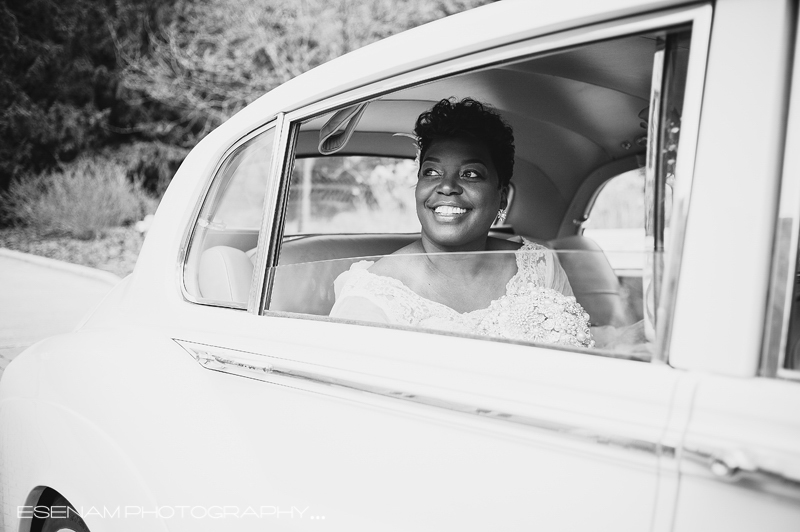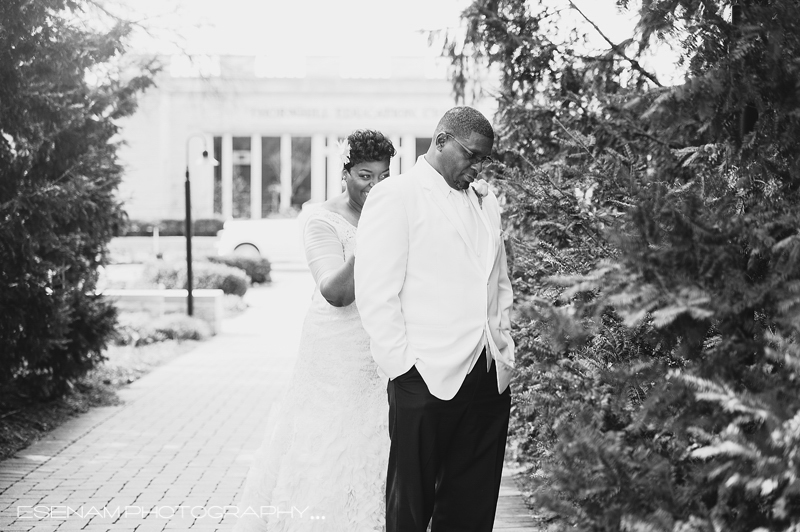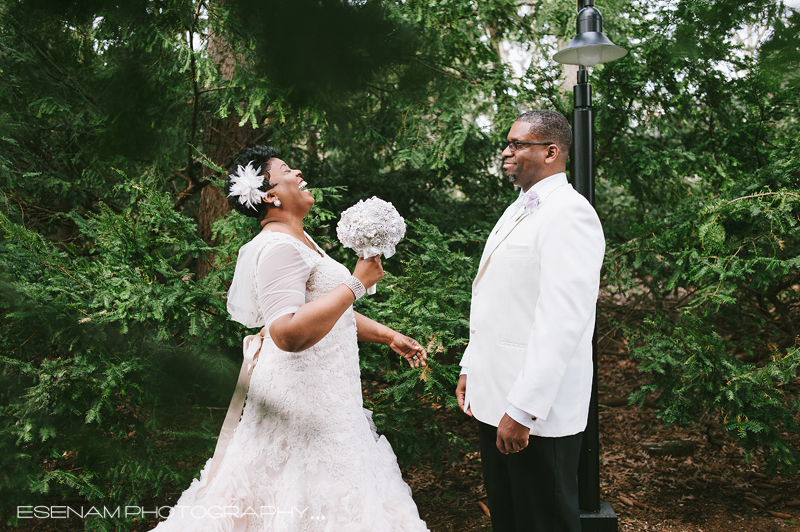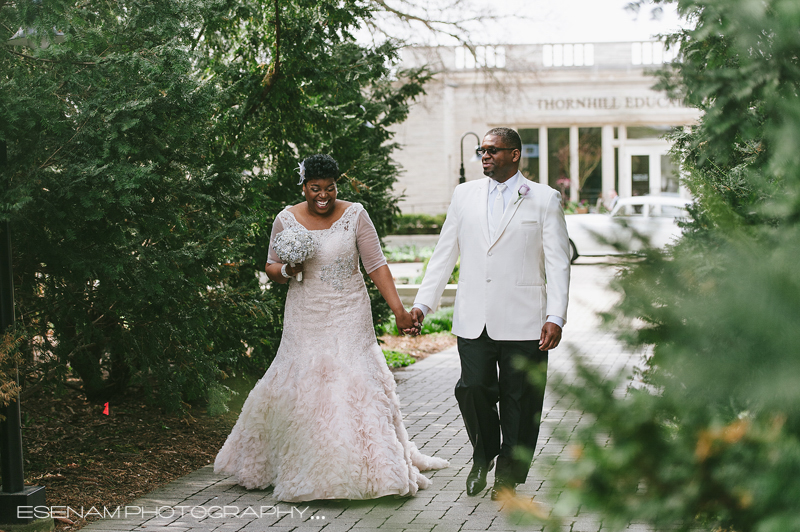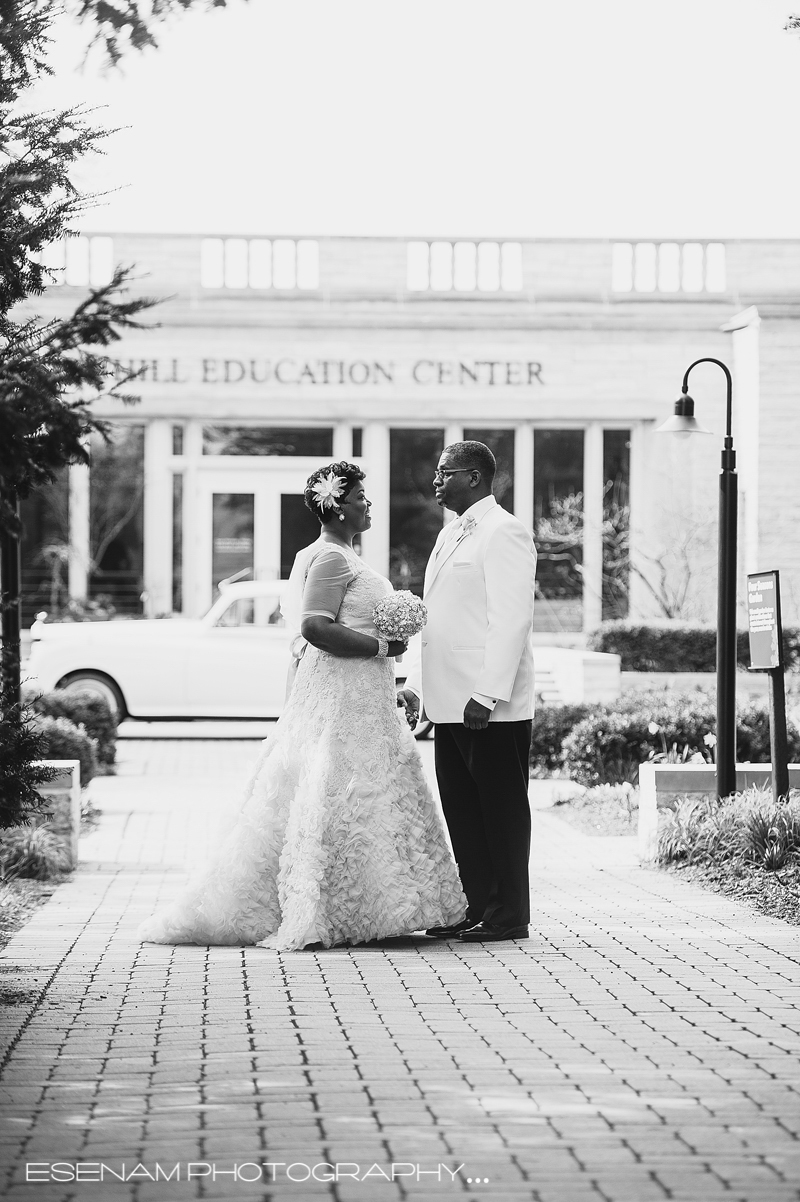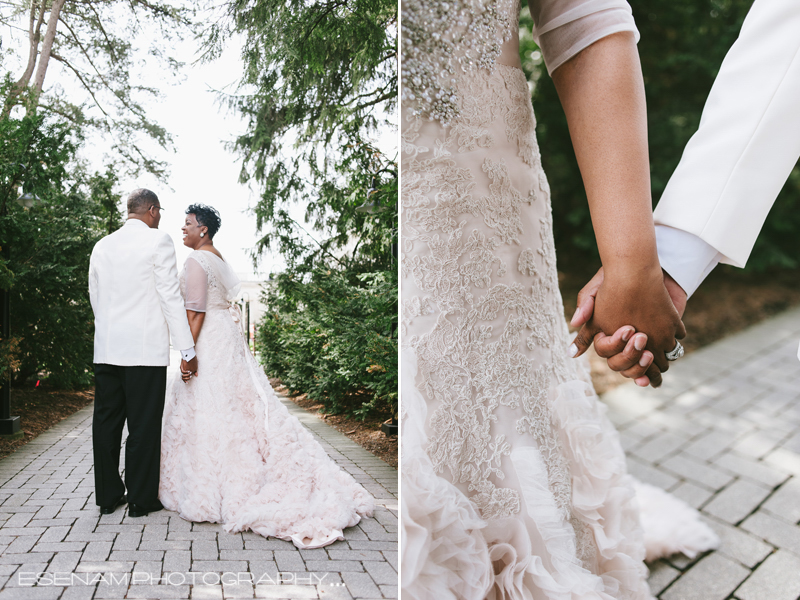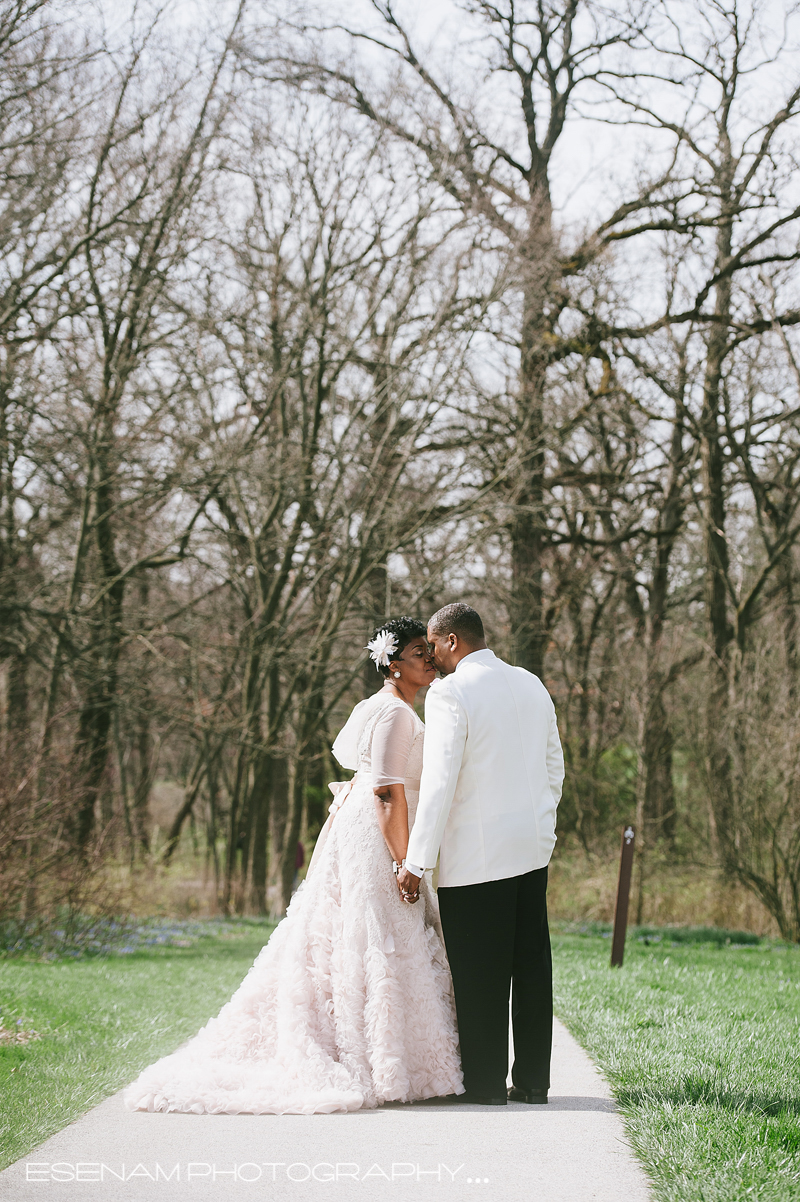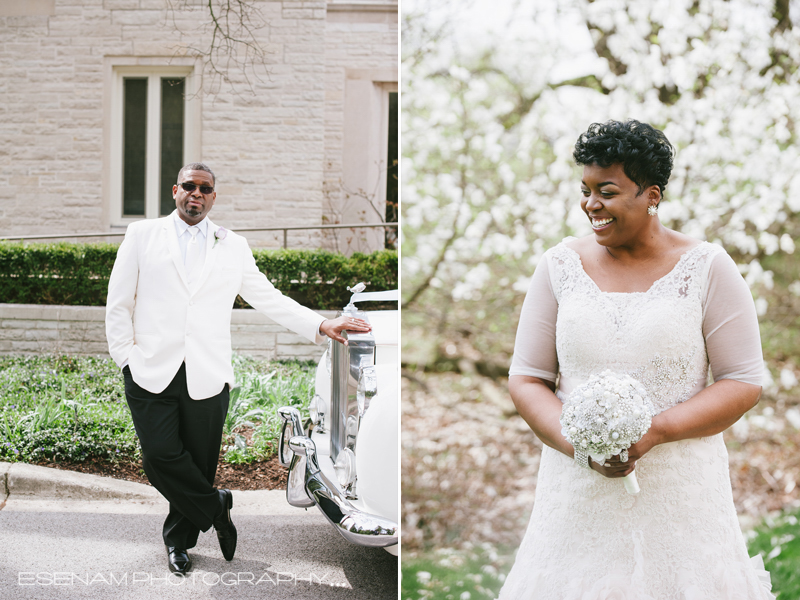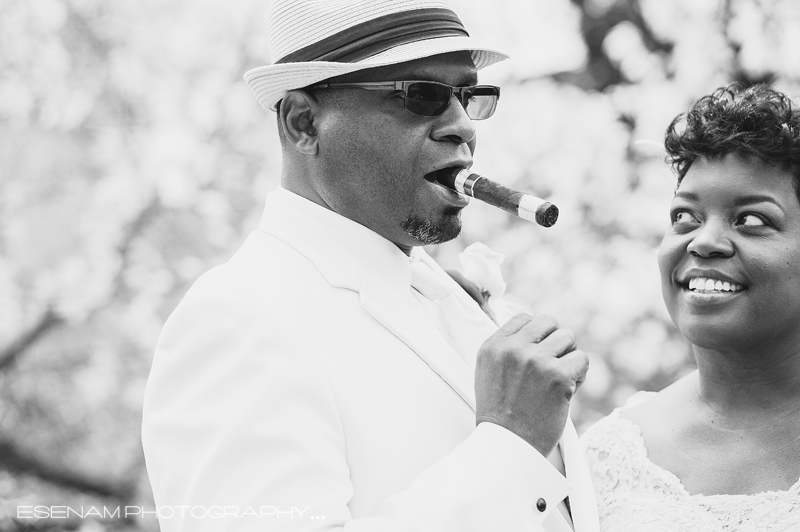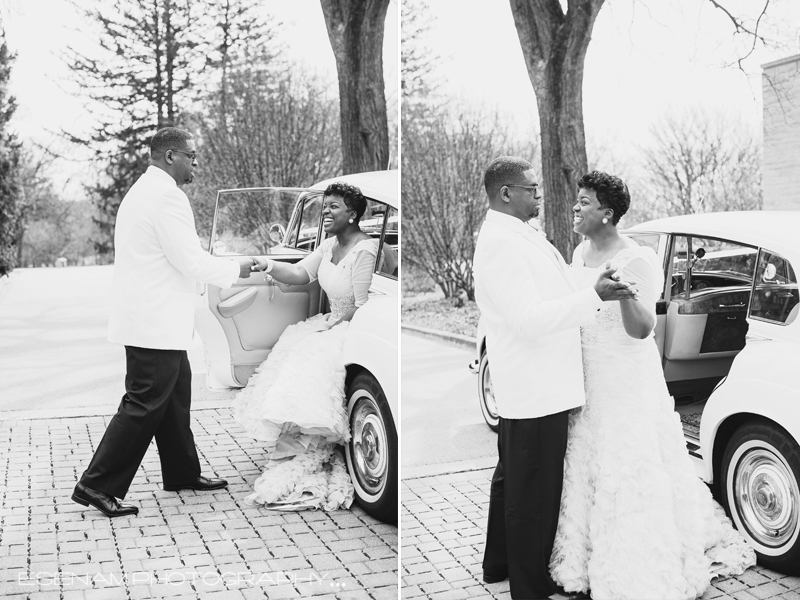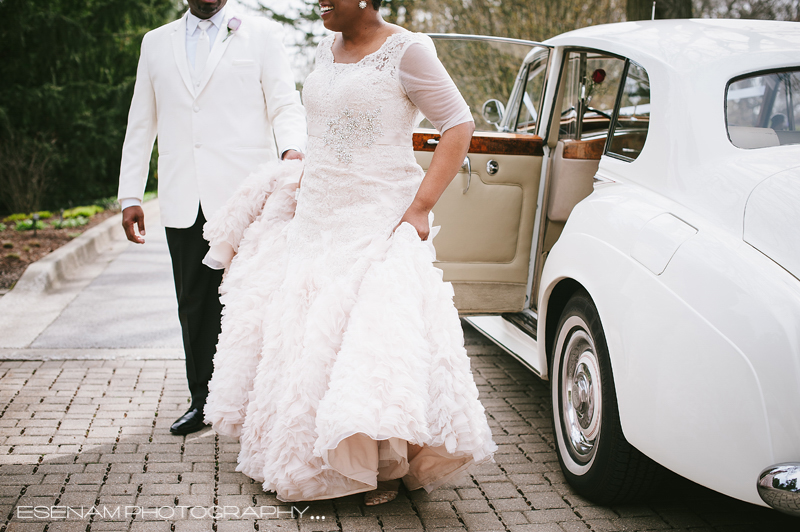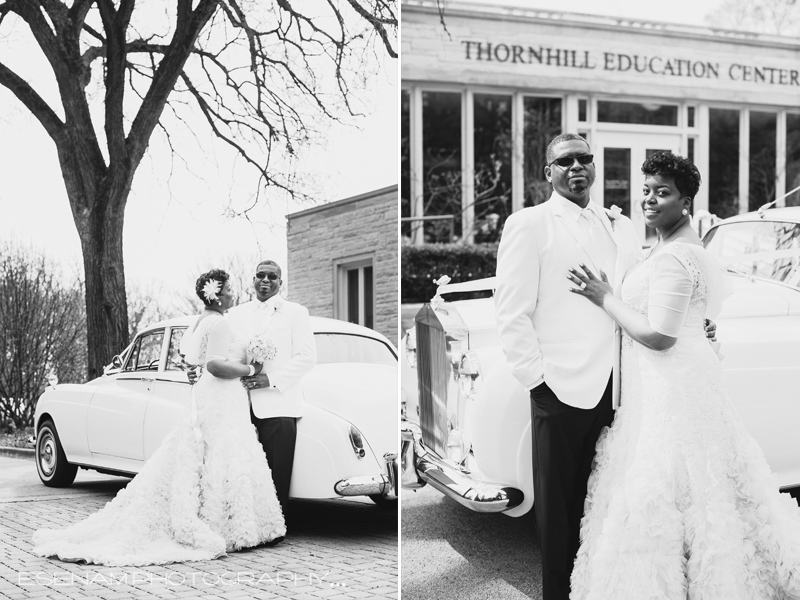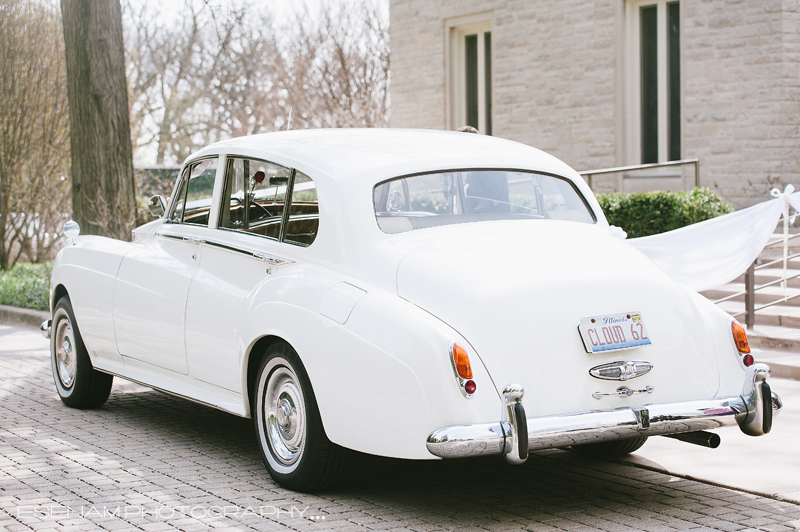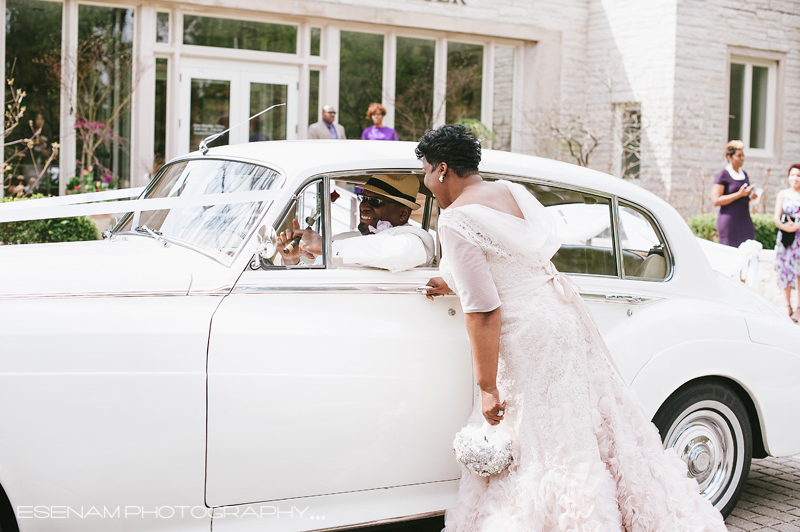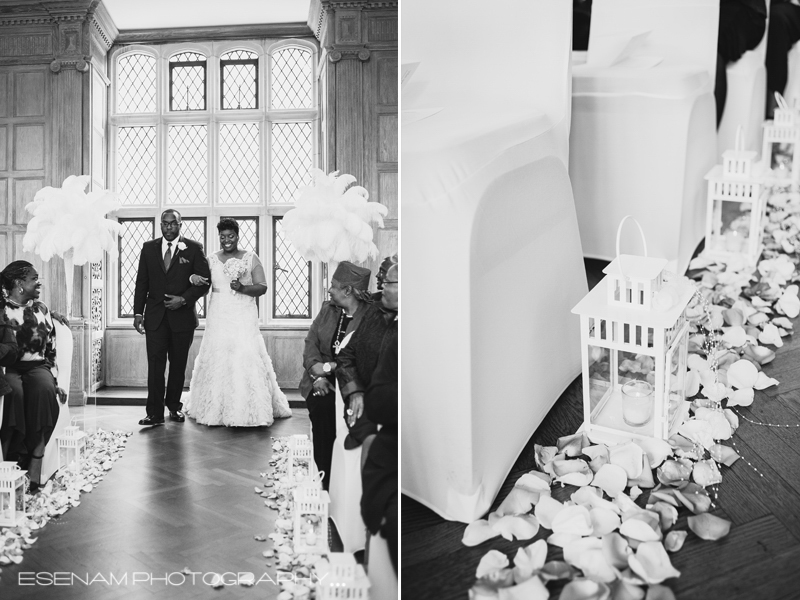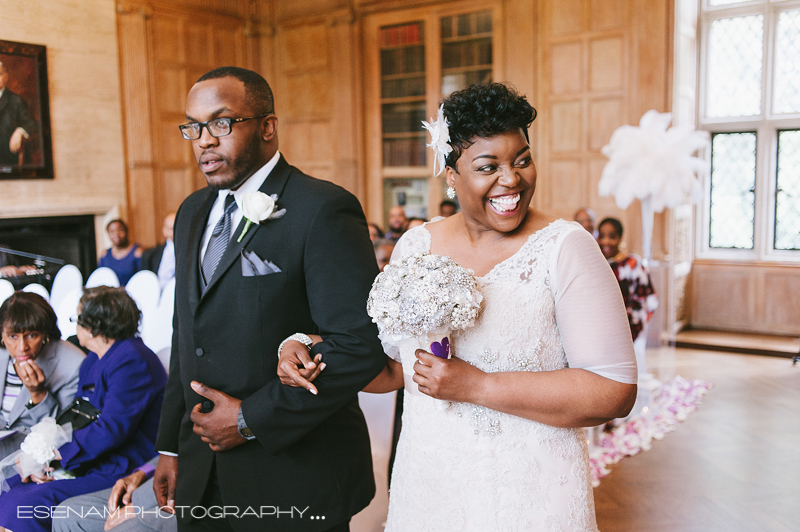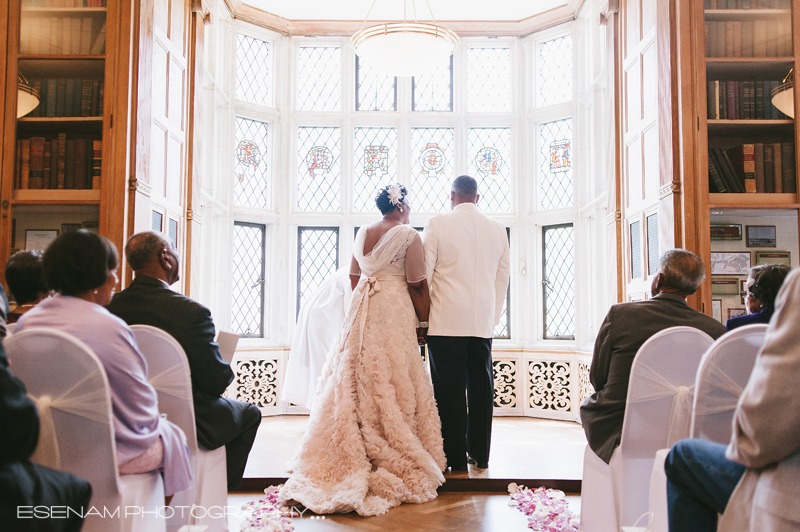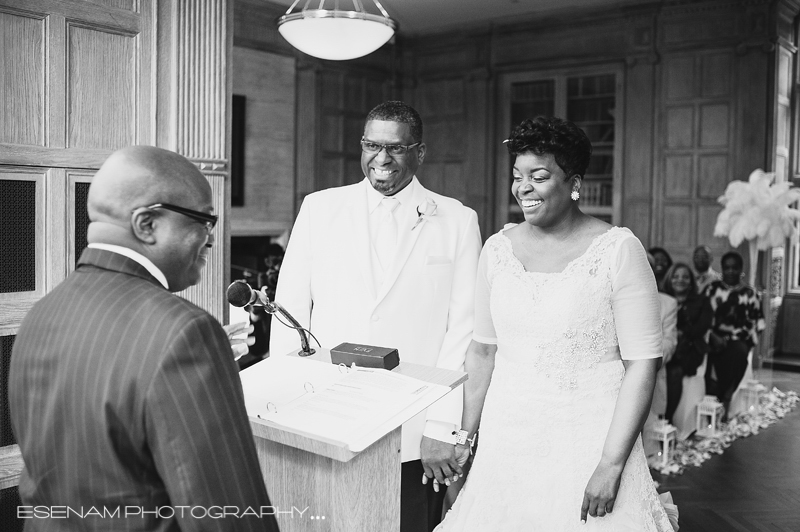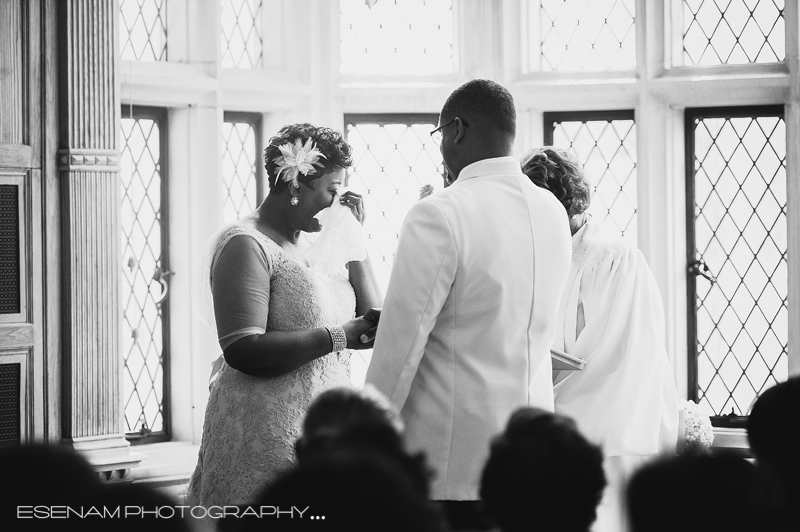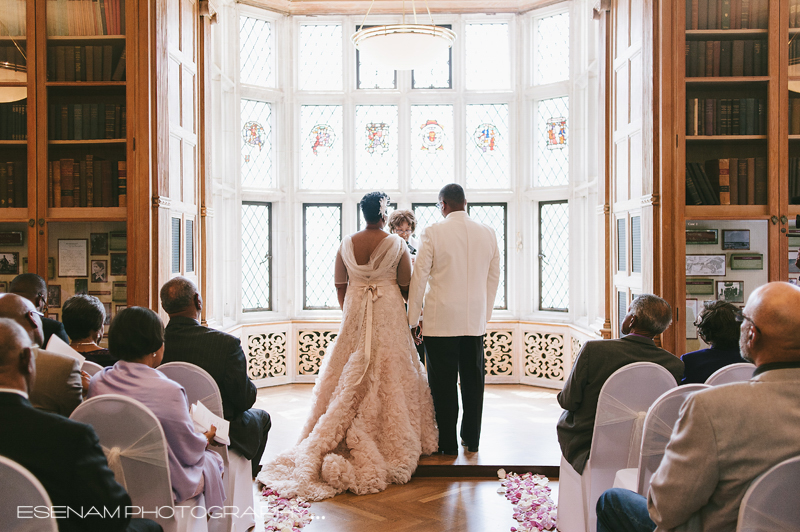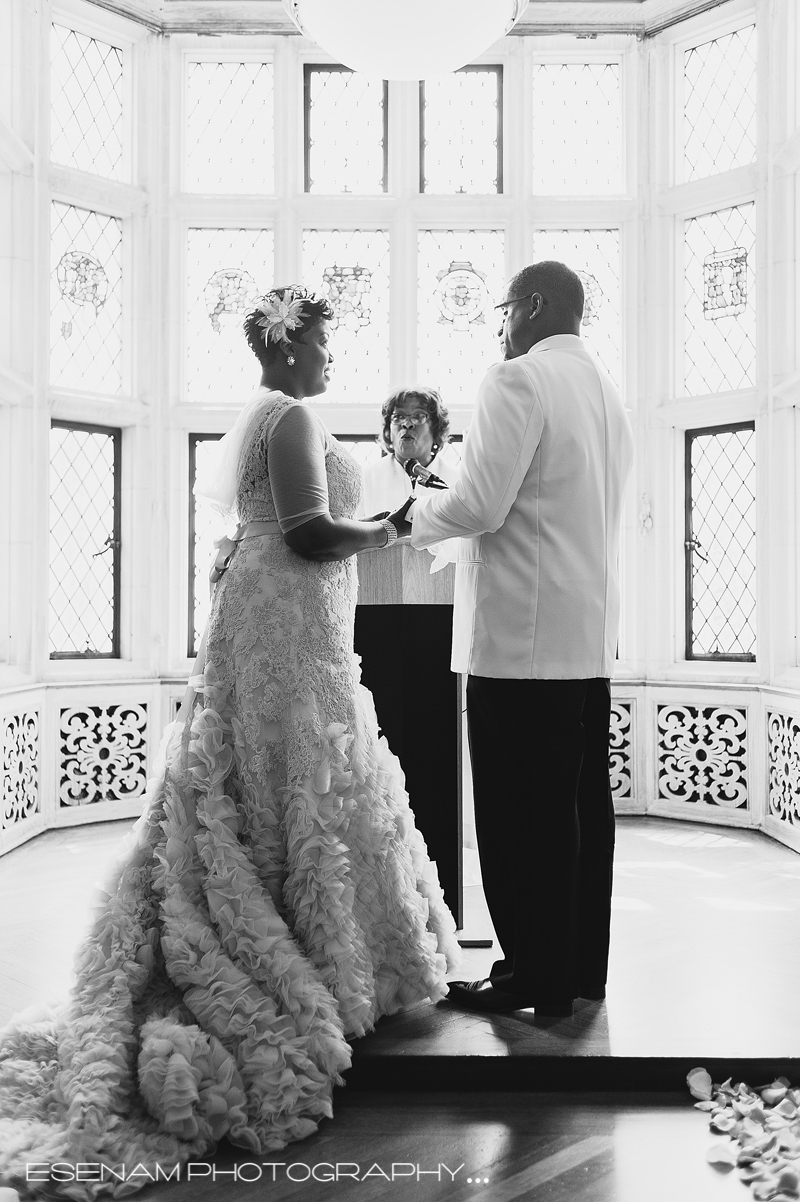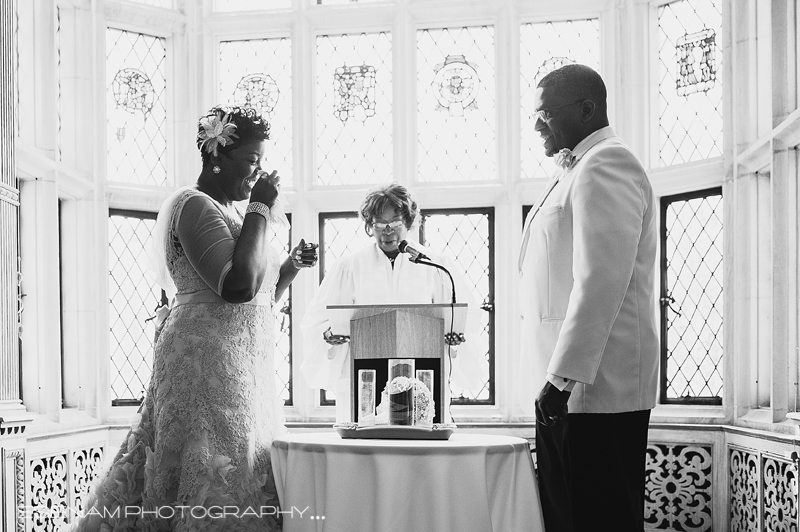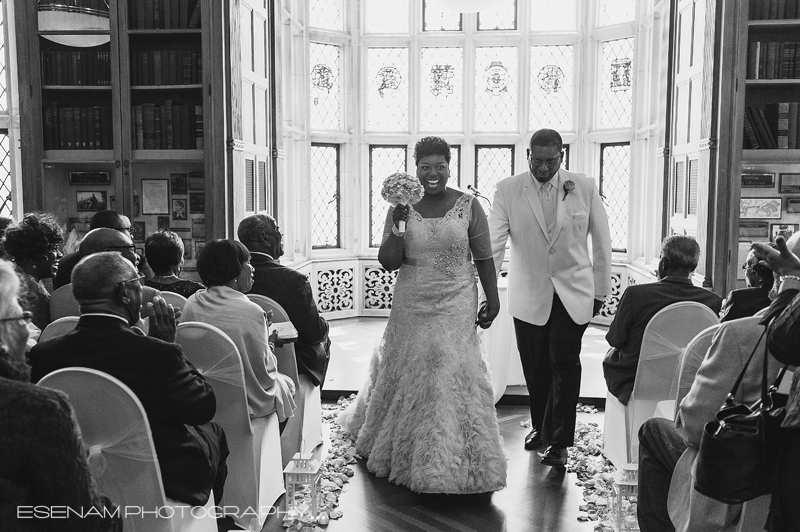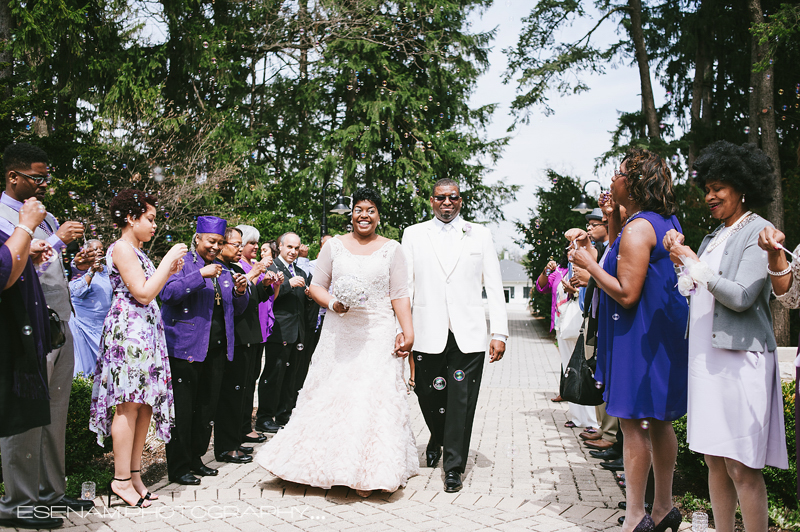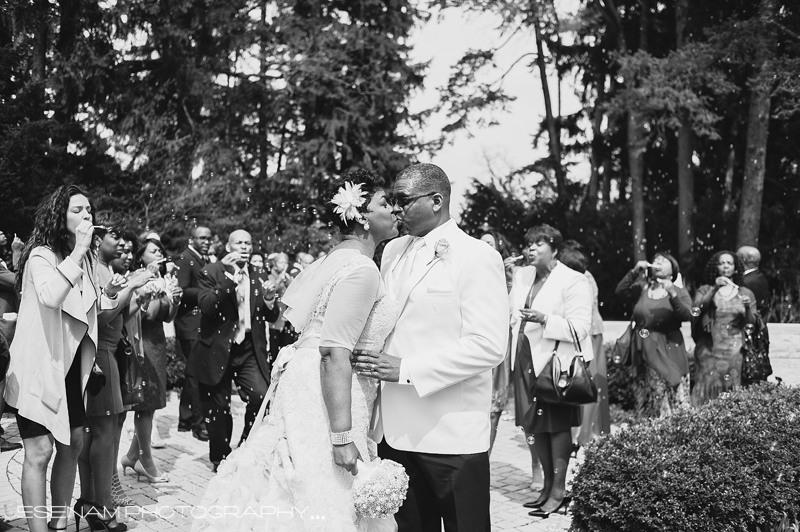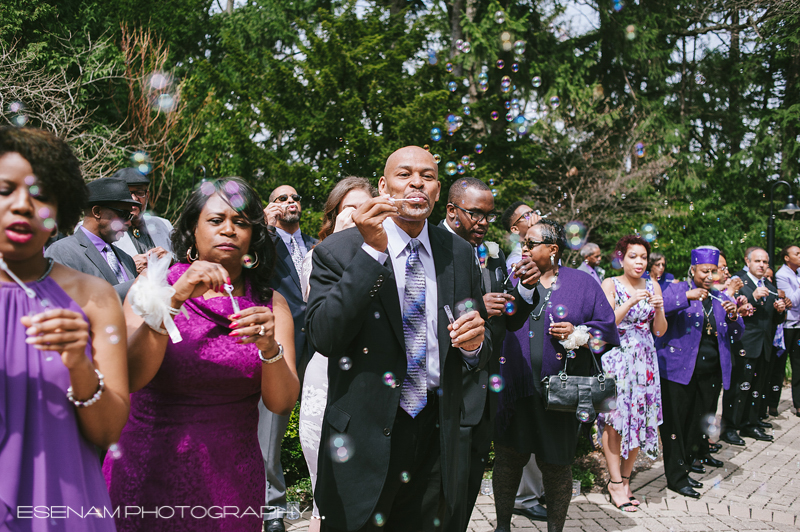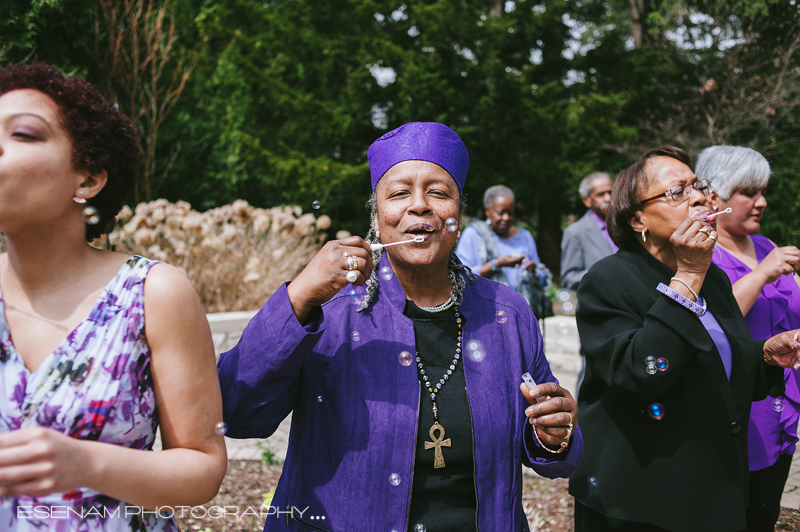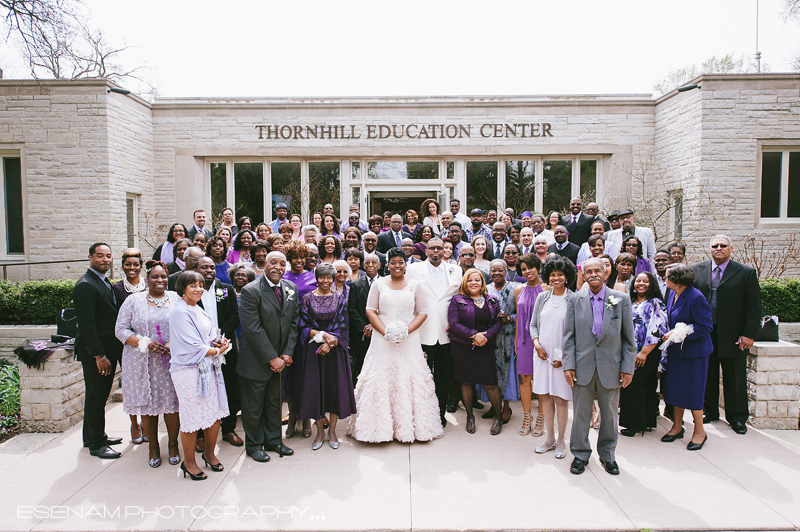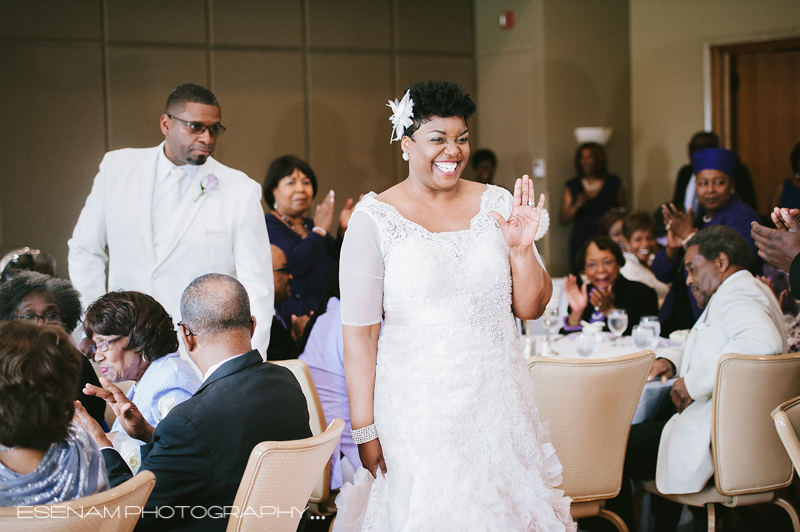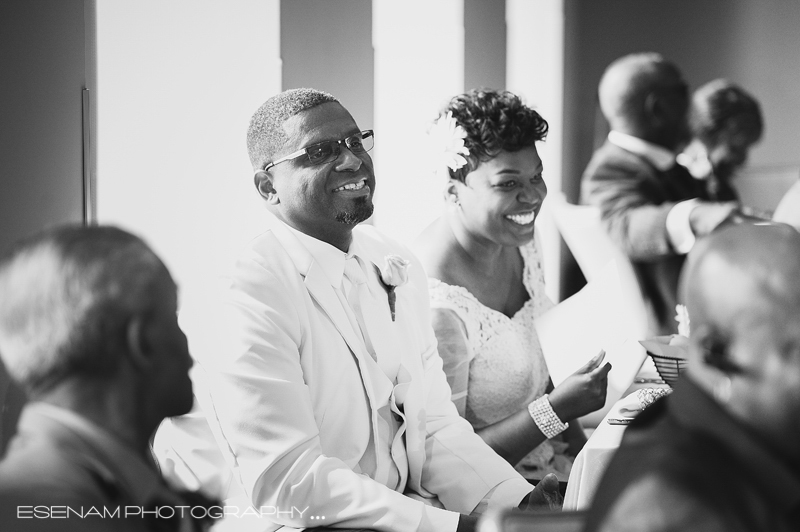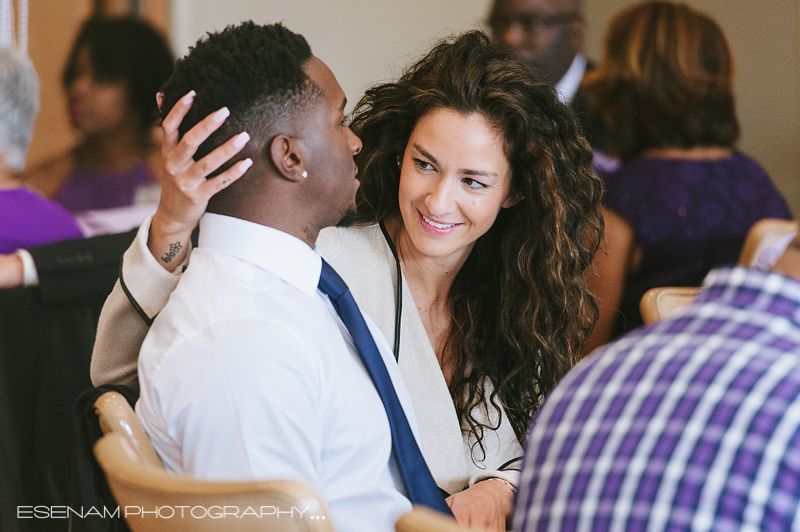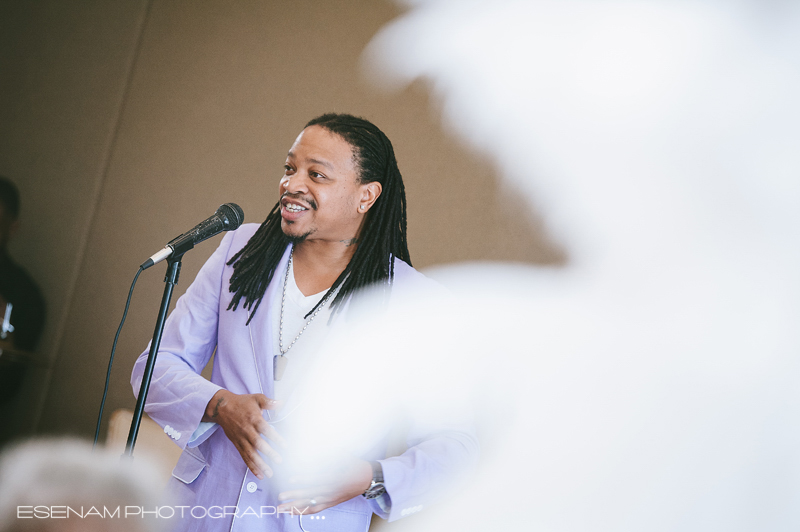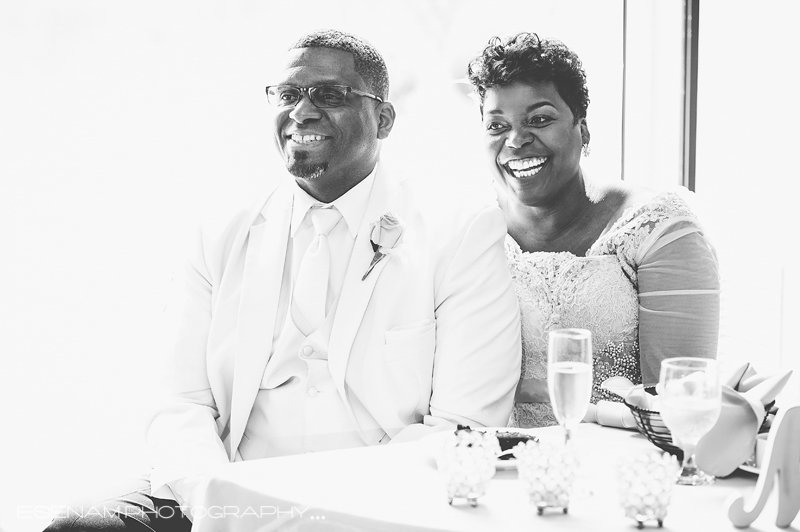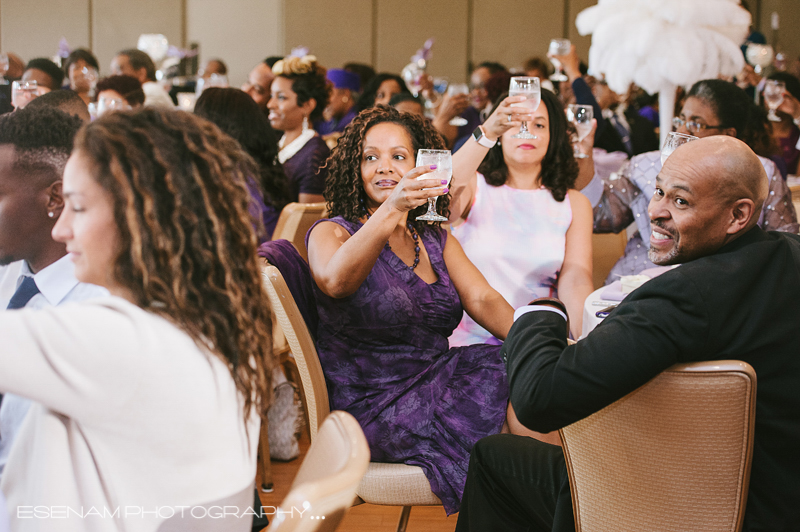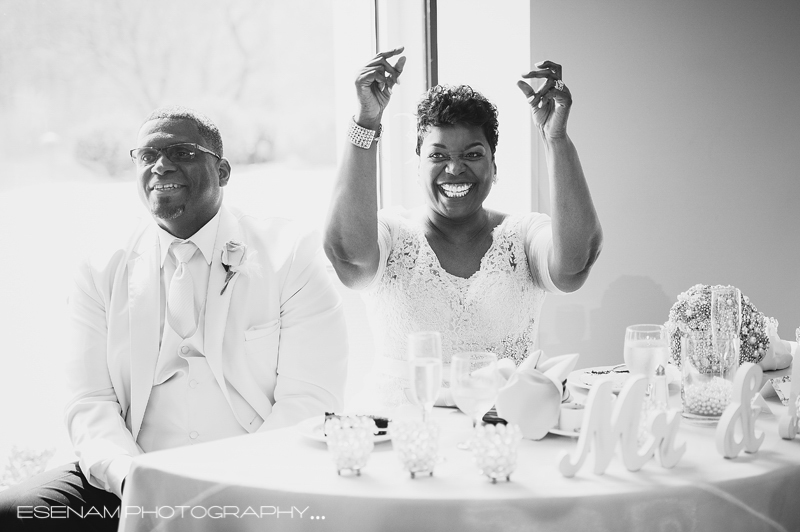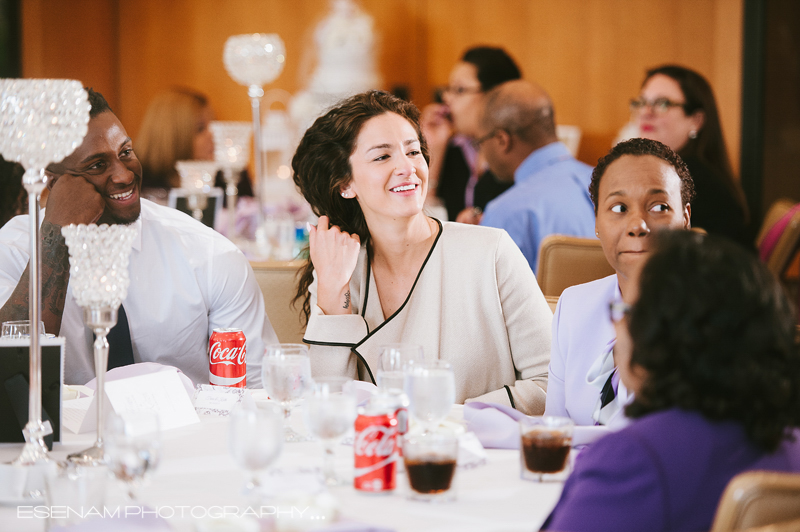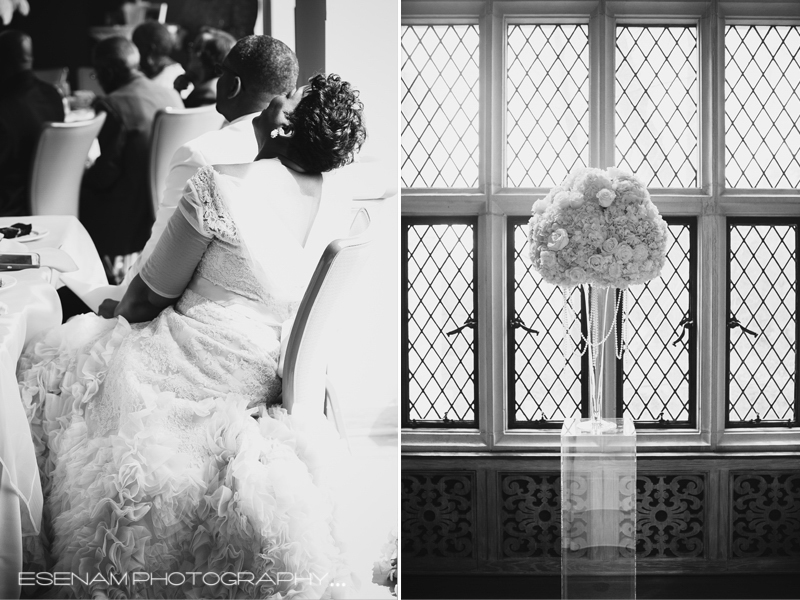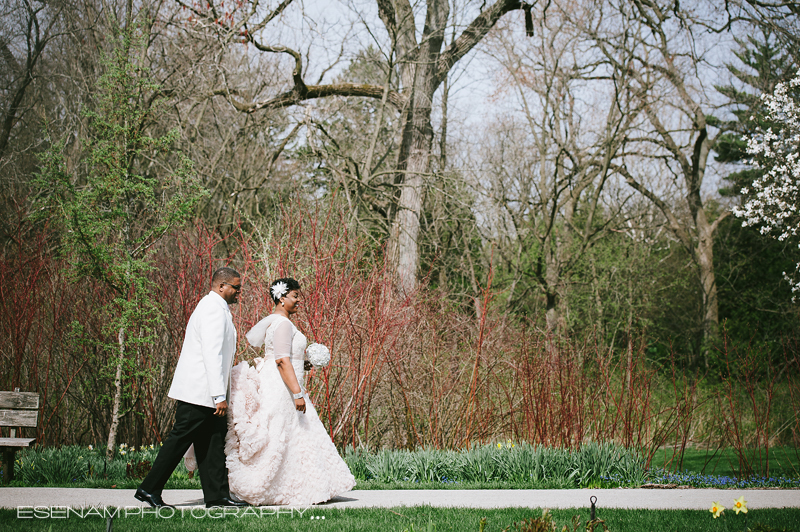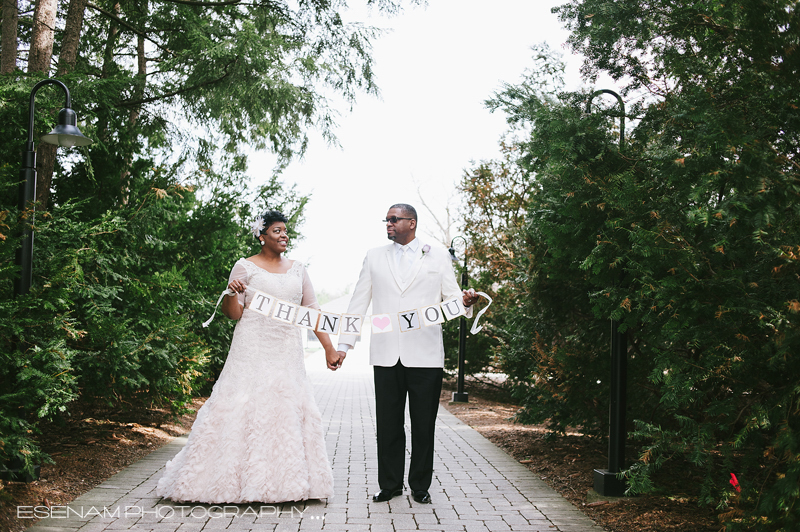 Cheers!
Esenam