Testimonials
Truly, the merits belong to my Couples. Thank you for making it possible for me to capture great images for you as a Chicago Photographer. You have graciously opened your lives and hearts, just as I did in order to be able to feel and connect with you. Witnessing your private lives and connecting with your families are true honors for me. In the process, we have created images that are passionate, intimate, witty, fun, tender and sometimes unexpected and soulful. All of these to tell your stories, record your memories and celebrate your day. I enjoy what I do and feel very passionate about it. I'm grateful to all of you and  thank you for your raves and appreciation. – Esenam
---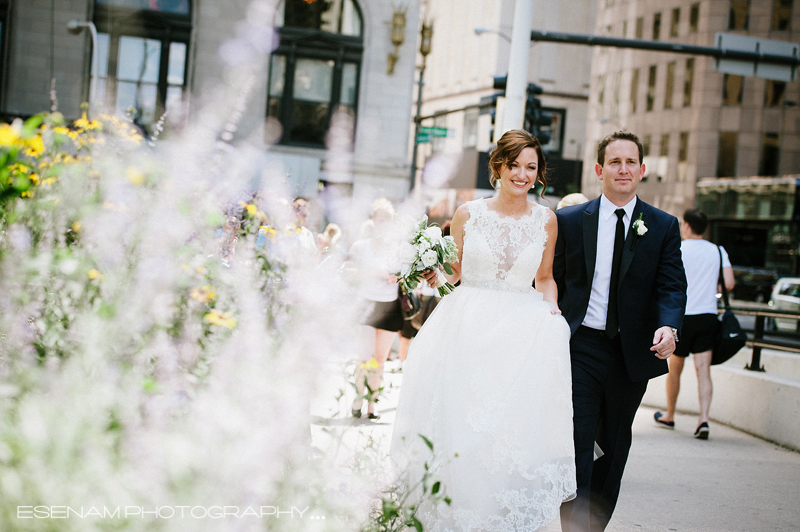 Courtney + Jonathan //
I cannot even begin to express how wonderful it was to work with Esenam and to have him photograph our wedding with such attention to detail. Our photos turned out so beautiful but, more than that, Esenam managed to capture the feeling of our day. From a quick laugh with family and friends to stunning images with the city as our backdrop, he gave us a stunning compilation of photos and I cannot thank him or recommend him enough for his amazing work.
// See more of Courtney & Jonathan's Chicago Wedding
---
Michelle + Ben //
In many of life's important decisions, the right decision often speaks to your heart. From the moment I came across 'Esenam Photography', the beautiful memories he preserved for others captured my heart. From our very first meeting (All Chocolate Kitchen + gelato to seal the deal), I knew that Esenam would be the perfect fit for our wedding needs. A consummate professional, Esenam was friendly, warm, passionate, timely and thoughtful every step of the way. The immense amount of preparation he put into our wedding photography was evident and we had zero concerns about missing "the perfect shot." As a military family who lives out of state, Esenam was flexible in communicating by email and phone to ensure I felt prepared for the big day. Our first look photos reached near and far to our family and friends who loved them as much as my husband and I. Irregardless of the miles that separate us, Esenam's photographs hold our hearts together in the same place and for that we are forever grateful.
// From Michelle & Ben's Blumen Gardens Wedding
---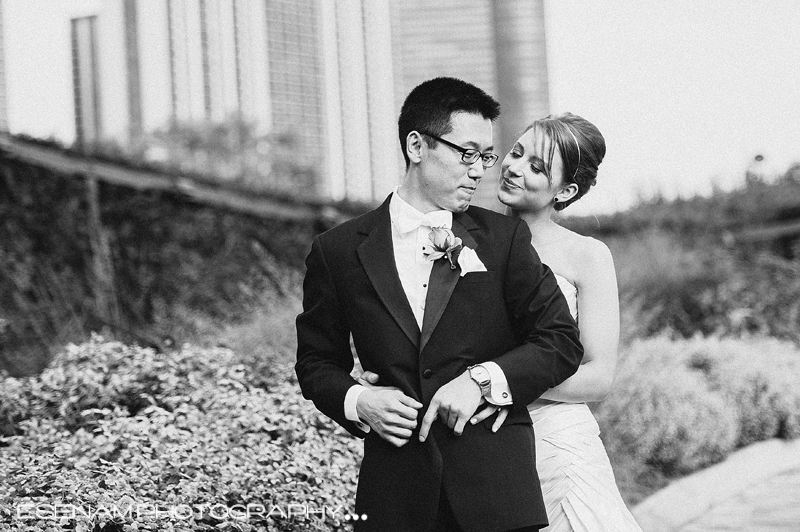 Janna + Nathan //
Summary for those in a hurry: Exceptional photos that capture and elicit emotion. Exceptional personality that allowed everyone to relax, have fun, and play. Our best of many great vendors. Esenam is a journalistic photographer that found witty and brilliant ways to capture the personalities of those I cared about most and the unique love/relationship my husband and I share (as well as the special giddiness we had on that day.)
The longer version:
We are absolutely thrilled will all of our wedding vendors, however, Esenam was so extraordinary I had to write this review before my presents are even unwrapped. We loved the way Esenam's photos of strangers' weddings elicited a range of emotion and were thrilled he was available for our date. Thankfully, the excellent pictures are only part of the package you get with Esenam Photography.
I typically get tired of photos after about 5 minutes of stretching my lips into my cheeks; I can honestly say that with Esenam's energy, personality, and fun variety of "poses" (that were more like scenarios that stiff frozen poses) I never had to remind myself smile. He let me get all of the photos I wanted, was willing to work with the rain, and somehow snuck in many beautiful photos I never knew I wanted without me knowing. Esenam captured moments that represent the relationship and love my husband and I have for each other, and the special giddiness we had on our day. I have been in weddings where I felt awkward with the photographer before, however, my bridal party mentioned to me throughout the day how fun and awesome Esenam and his lovely assistant Lindsay were.
Our preview photos were put up while we were on our honeymoon in Costa Rica and we would talk about how excited we were to get back to the hotel and check the new photos Esenam put up on facebook while we were ziplining, rappelling and whitewater rafting through the jungle. The slow internet helped us slow down; we were amazed everytime an image appeared and loved as the comments came in.
// See more of Jana & Nathan's Chicago Wedding
---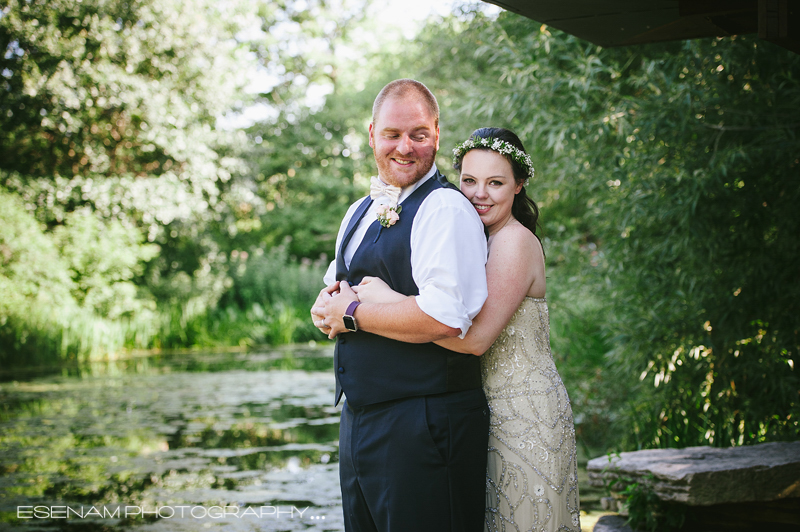 Erin + Chris //
Stop looking for a photographer NOW. Esenam's documentary' style of photography is what drew my husband and I to his work, and we *could not be more thrilled* with the finished product! He captured every laugh and tear, every beautiful candid and intimate moment of our wedding day so perfectly that our friends and family are STILL talking about our photos!!
Not only is he clearly passionate about his work, but he is super friendly, patient, and always professional. We had a small wedding and he fit right in with our closest family and friends, but he always put my groom and I FIRST. He even managed to calm everyone's nerves when our officiant was running 45 minutes late!
Working with Esenam is one of the best decisions we made. We'll cherish our amazing photos FOREVER! Thank you Esenam!!
// See more of Erin & Chris's Wedding
---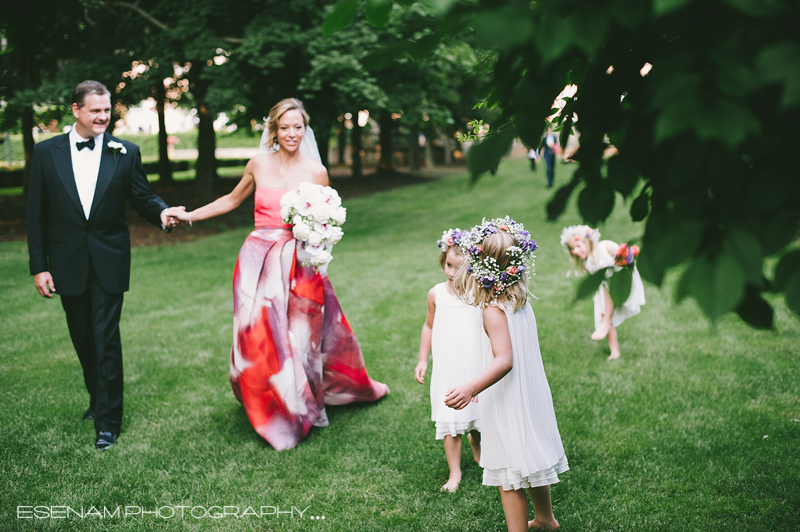 Antonia + Frank //
I am so excited about all of the incredibly beautiful photos that Esenam delivered from my wedding day! I was counting on reviews online as I was coming in from Los Angeles for my wedding in the Chicago suburbs and they did not disappoint at all! Esenam captured exactly everything that I had hoped to get! With enthusiasm, professionalism, and an artistic eye he was able to deliver so many beautiful images one after another! As a professional photographer myself, I am more than thrilled with my choice of wedding photographers and would highly recommend Esenam over and over again! Thank you Esenam! I will cherish these photos always!!!!
// See more of  Antonia & Frank's Wedding
---
Jessica + Bradon //
Esenam is everything that a wedding photographer should be: professional, warm, creative, with a personality that puts everyone at ease. From our first conversation I knew that Esenam would be the perfect choice for our laid-back beach wedding and barn reception in southwest Michigan. His candid and documentary style captured all of the little moments during our wedding day–the moments that may have gone unnoticed at the time we were experiencing them but truly encapsulated all of the joy and love we felt. Truly beautiful and real images captured by a wonderful person. Many thanks to Esenam!
// See more of Jessica & Bradon's Wedding
---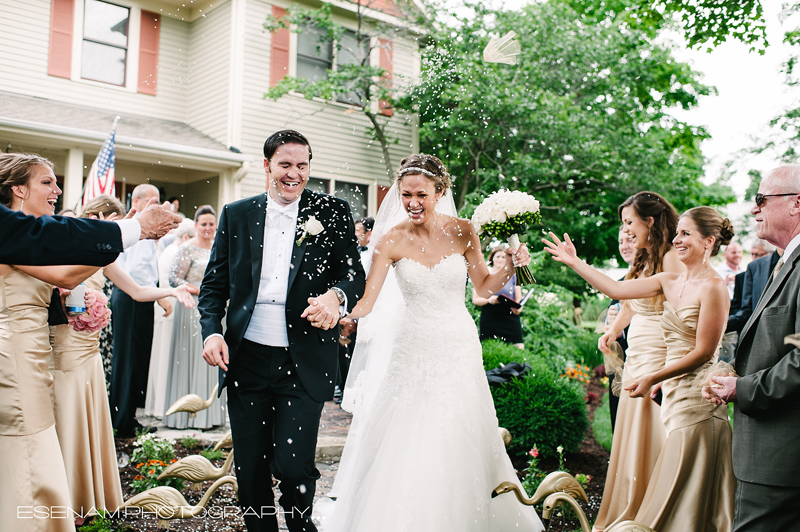 Genevieve + Alex //
Breathtaking. Stunning. Flawless. Like a postcard. Just a few of the compliments we've received on our wedding and engagement photos.
Hiring Esenam was the best decision we made in the wedding planning process.
I cannot say enough wonderful things about Esenam. I spent months – MONTHS – looking for a wedding photographer. I cringe when I think about how many photos of strangers on their wedding days I looked at during my search. I tried to limit my search to photographers within the amount we'd budgeted for, but I ended up expanding it, which is when I stumbled across Esenam. I'm so grateful I did.
Not only is Esenam's work product phenomenal, but he is delightful to work with and to be around. I remember reading a review where one bride said that her guests complimented her on how fabulous Esenam was, and I thought, "Yeah, right. What guest comments on the photographer?" Man, was I wrong! We've received so, so, soooo many compliments from our guests on Esenam and his lovely wife, Lindsey. And they're all truly deserved.
I understand that Esenam is a bit more expensive than, say, George Street Photography, but you absolutely get what you pay for. Your wedding images, photos and videos alike, are truly an investment, and when it's all said and done, they and your memories are all that you have left of the day that you spent so much time and effort planning. And memories fade. It's worth reworking your budget to hire a top-notch photographer – the investment will pay off.
I'd hire Esenam again in a heartbeat. At this point, he feels like family. Sounds corny, but it's so true. We just loved him. And we love our engagement and wedding photographs more than we ever thought possible.
Big kudos and huge thanks to Esenam and Lindsey for capturing all of the love, happiness, and magic of our wedding day.
// See more of Genevieve & Alex's Chicago Suburb Wedding
---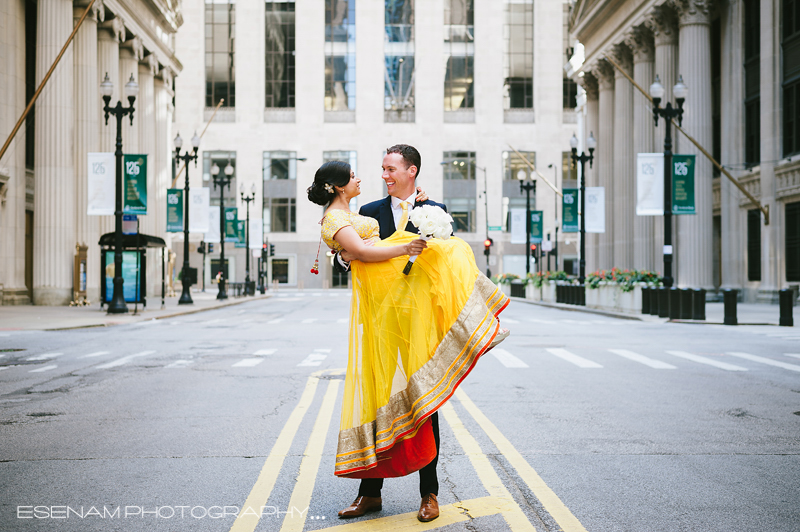 Nisreen + Kyle //
My husband and I had the most pleasant experience working with Esenam during the process of our wedding photos. We could not be happier with our final images. This is due to Esenam & his partner Lindsay's raw talent for capturing artistic and memorable images.
I found Esenam to be both friendly and professional as we worked with him. He is readily accessible for concerns and questions. His response is always prompt. I believe he views each event he takes on as unique and special. His gift is being able to adapt to any scenario on hand.
Esenam's experience is invaluable as you go through the process of taking photos. He understands how to capture each shot to get the best image. Selecting a photographer is a daunting task. The result is photos from a memorable moment that are carried for a lifetime. We continue to receive numerous compliments on our photos. I'm happy we were able to work with Esenam and Lindsay for our photos because we now have beautiful memories to cherish for a lifetime.
// See more of Nisreen & Kyle's Chicago Wedding
---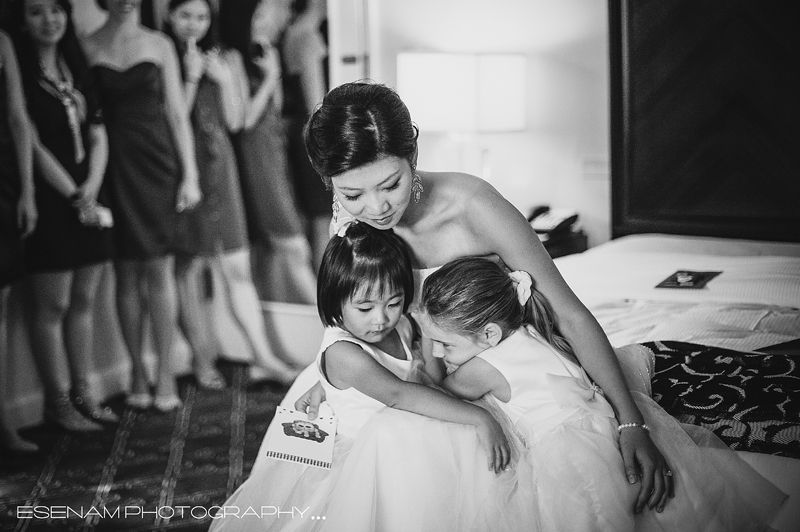 Xiaoxiao + Lee //
Esenam was our engagement/ wedding photographer and we could not have asked for a better photographer.
Esenam is dedicated, reliable and everything you can ask for.
He is truly passionate is his job and his work. During our engagement session, my husband and I were both tired of the heat and the bugs after several hours of shooting, but Esenam was rolling up his sleeves and getting on the ground to get the best shot. He would help us relax and make us laugh in order for the photos to appear as natural as possible.
The final work came sooner than expected and we were so happy with the outcome.
I love taking photos and consider myself picky about wedding photos style. After doing research over 30+ Chicago wedding photographers, we were so happy that we signed with Esenam. He's seriously SO easy to work with!
You won't go wrong with this one!
// See more of Xiaoxiao & Lee's Chicago Wedding
---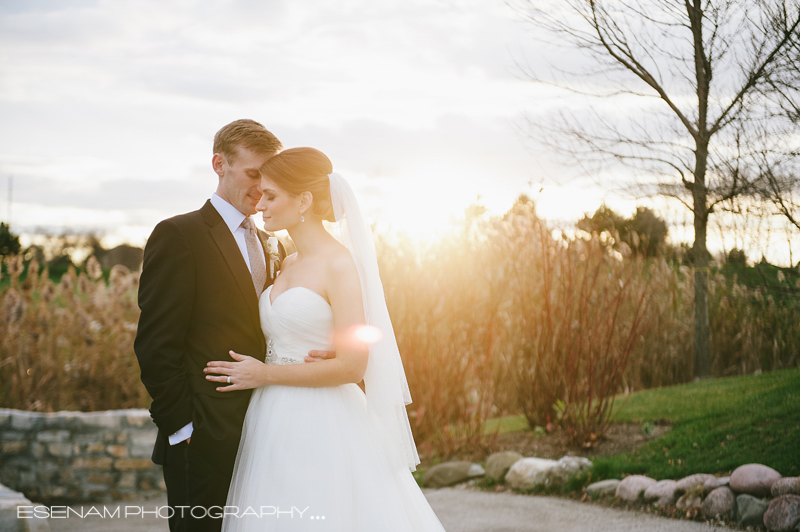 Abby + Paul //
If you're looking for a photographer, you could not look for anyone better! Esenam's photo's first caught our eye after our friend booked him for a wedding – we were able to see him in action and booked him! Coming from out of town we'd only met him once before, but both Esenam and Lindsay made us feel comfortable and gave us the best direction. We are so happy with the memories they captured for us!
// See more of Abby & Paul's Wedding
---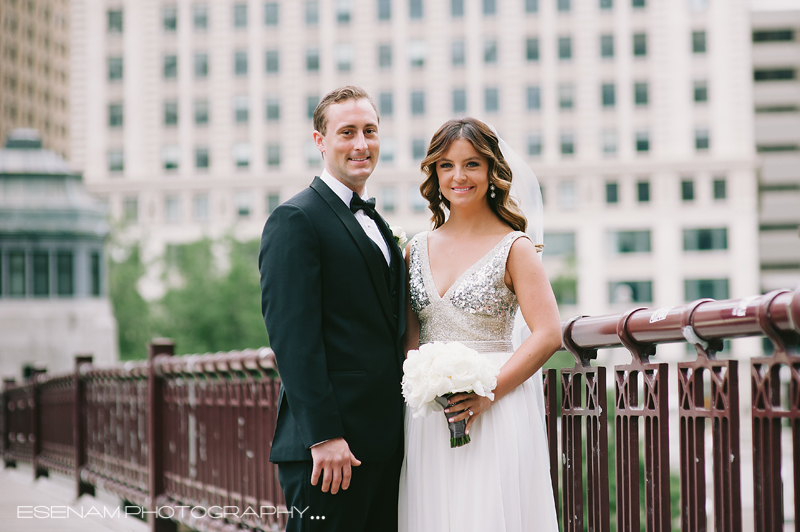 Kat + Kyle //
Esenam is an amazing photographer! We have beautiful and artistic photographs to remember our wedding day thanks to him. He was very professional and was always easy to get in touch with prior to the event. Our photographs from our wedding day are beautiful and we definitely recommend him!
// See more of Kat & Kyle's Chicago Wedding
---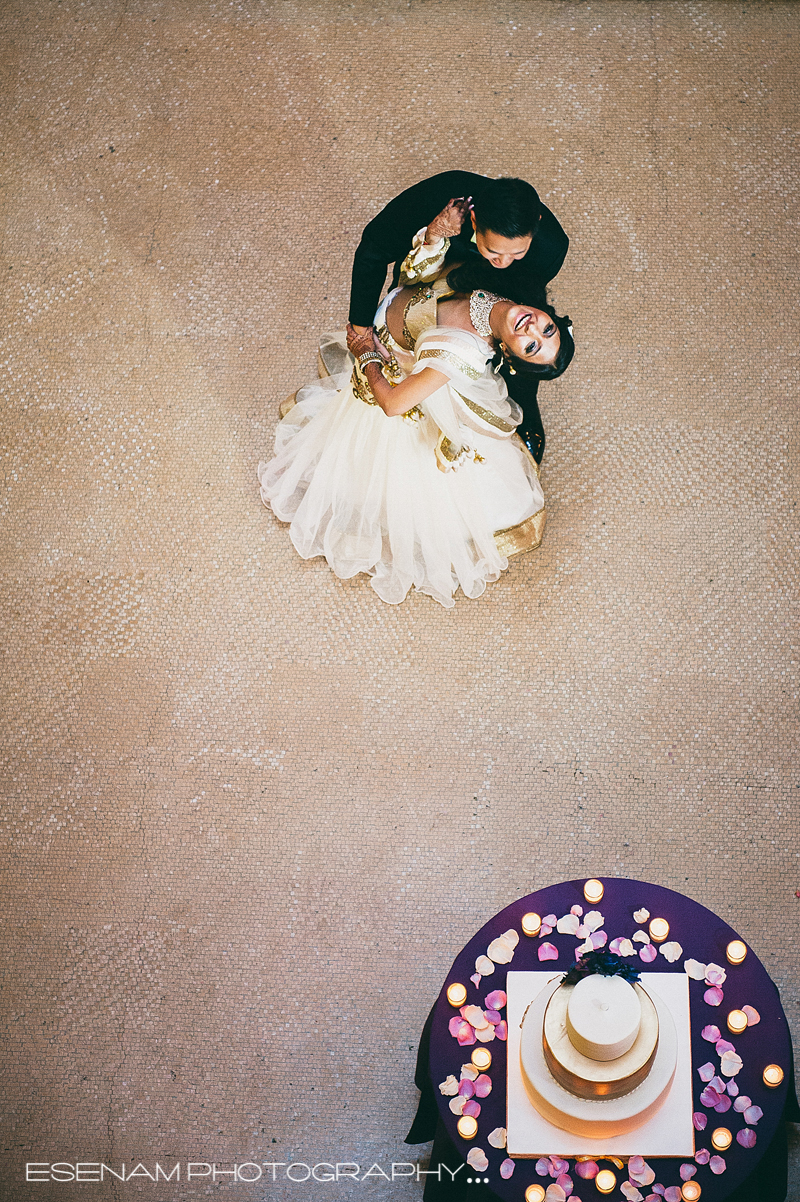 Pinky + Donny //
We hired Esenam for our big day and I think that was the best decision I made. Esenam is a very enthusiastic and friendly person. He is super energetic. We did both the engagement session with him as well as our two day wedding event photography thru him. His journalistic style captured many of the natural moments during our wedding, which turned our wedding moments into beautiful memories. He even mingled with my family and I almost felt like he became the part of the family by the end of the day. He stayed extra and never made us feel like he is counting hours and would charge us more.
All I can say is that you would never regret hiring him. I loved his photography and I would strongly recommend him.
// See more of Pinky & Donny's  Catholic Ceremony here  &  Their Indian Wedding.
---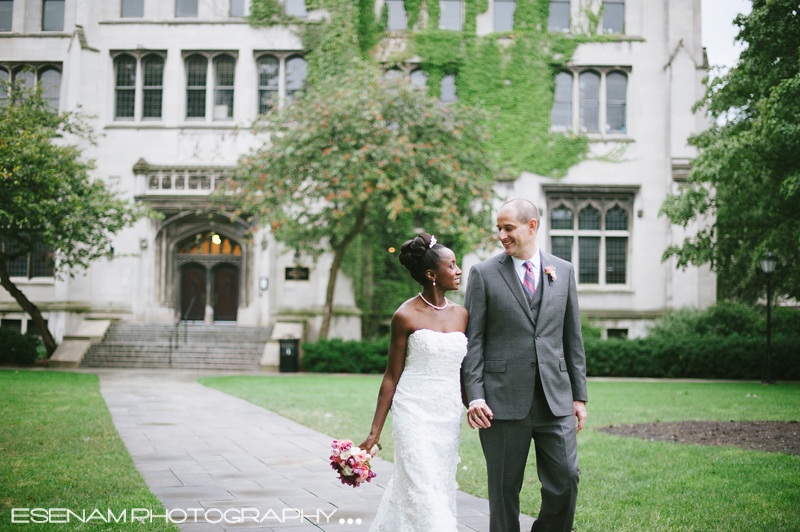 Catherine + Geert //
Esenam is an exceptional journalistic photographer.  One look at his website was all we needed to decide that he was definitely the one! As my husband and I looked at the photos he created, we were drawn back into the moments before, during and after our wedding.  He has the unique ability to capture the moment.  His journalistic style captures the feelings an emotions of all involved.  I laughed and cried all over again.  Even as I look at them seven or eight times over, I am still overcome with emotion.
His technical ability is unmatched.  It rained on and off all day, but Esenam captured some pictures that looked like the wedding was held on the perfect day, and other that captured the beauty of the rain. The colors were vibrant and realistic.  The pictures look so real that I feel like I can walk right back into that time.
He took the time to get to know my husband, and me, which was essential to properly photographing the wedding.  He captured every moment just the way we'd like to have seen it.  He captured both my playfulness and my husband's shy and reserved personality.  The pictures are so perfect that several people swear they are from a magazine. He puts his heart and soul into the pictures.  His is exceptional on all counts, and I can't say enough about how happy I am that we chose him to photograph our wedding!
// See more of Catherine & Geert Wedding
---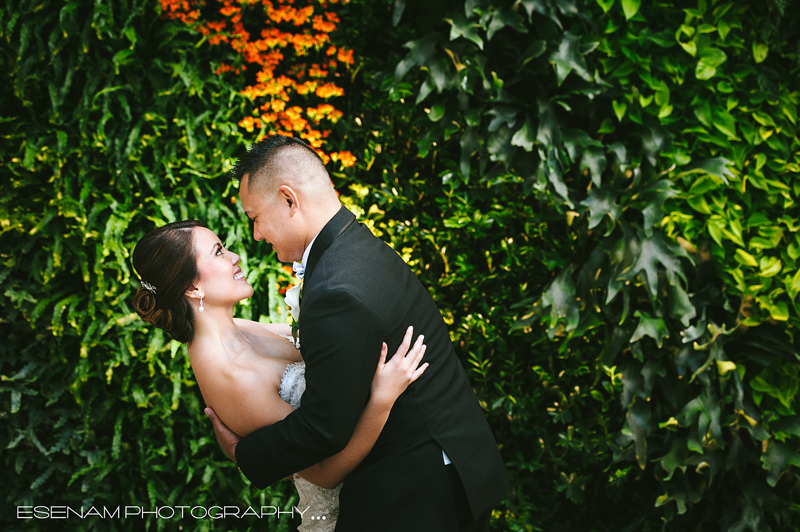 Joanne + Jonathan //
Esenam is legendary! My husband and I both enjoyed working with him during our engagement shoot. He was pleasant, passionate, friendly, professional and very easy to work with. Jonathan & I were planning our wedding from out of state, and Esenam was very timely and worked with our BUSY schedule (we're both residents). My husband and I met with Esenam and his family for lunch to talk about the wedding/contract.
Everyone loved our engagement pictures and we can't wait to see the finished wedding pictures. Esenam has an artistic eye and beautifully captures each moment. Picking Esenam to capture the memories of our wedding day is probably one of the best decisions we made.
I would highly recommend Esenam to anyone who wants BEAUTIFUL wedding pictures. You will not be disappointed. Thank you Esenam!
// See more of Joanne & Jonathan's Wedding
---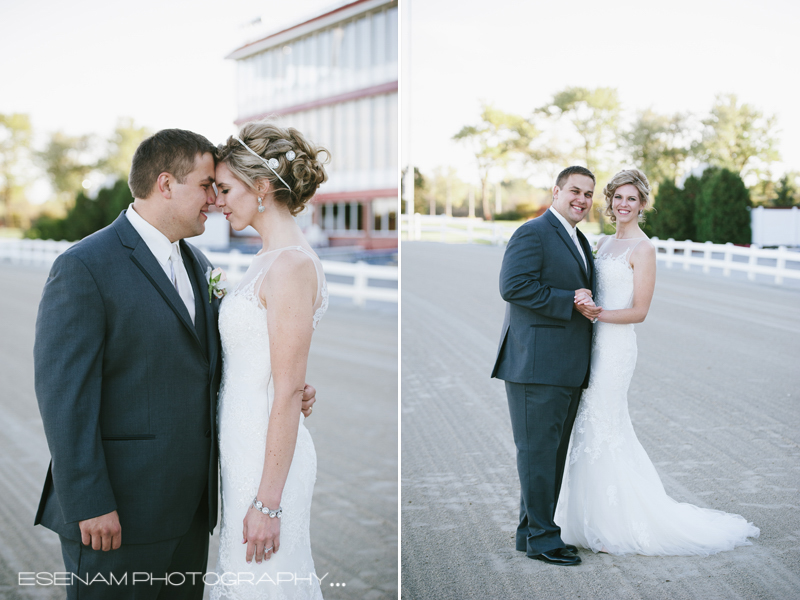 Jessica + Dan //
We could not have asked for a better photographer for both our engagement photos and our wedding photos! We were really looking for someone that would accommodate our needs, but also provide us those special moments that can't be captured with posed photos. Esenam was wonderful! He worked so well with our wedding party and guests, as well as make the day feel so natural and fun! He also took the time to get to know us to make sure that he was able to capture the moments that were important to us. Our wedding day was perfect and now we have beautiful photos to relive the day!
// See more of Jessica  & Dan's Wedding
---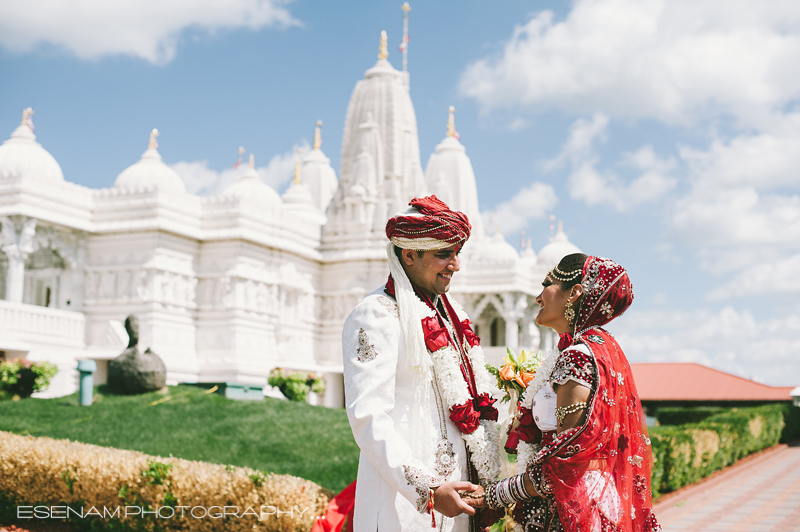 Kunjal + Gaurav //
"Are you sure you want to book me even before you book your venue or finalize your dates??" This is what Esenam asked me the day I met with him to book him for my wedding, which ended up being on August 31, 2014. I had just gotten engaged a few days prior, and my husband hadn't even met him yet, but I knew I wanted him! After discussing the decision with my dad, who was a major photography aficionado, and my husband, who wanted me to be happy, I got my way!
It didn't take much convincing in any other area than the budget, honestly, because his skills speak for themselves! He was more expensive than other photographers that I had looked into and we had to move around money in our wedding budget to be able to afford him. Unfortunately, we were unable to squeeze a wedding album for ourselves or our parents into our budget, so all we have are digital copies of our wedding pictures.
Most people are not used to having the camera in their faces constantly for days, and he really made me and my husband feel very comfortable. He understood our dynamic, and he ran with it. He was patient, made sure neither my husband nor I were stressed, and he was so fun to work with. An Indian wedding has so many parts and details, so, naturally, we were worried about booking a non-Indian photographer. But he ended up being such a blessing! He was detail-oriented, and he made every detail, minor or not, feel important in his pictures! And something i really respected was that Esenam actually asked questions to learn about the customs and their importance.
Anyone can be a photographer; it takes a good eye to be a good photographer, editing skills to be a phenomenal photographer, and natural ability and talent to be as good as Esenam. He had the dedication, charisma, and talent to be one of a kind. Thank you again.
// See more of Kunjal & Gaura's Indian Wedding Photo
---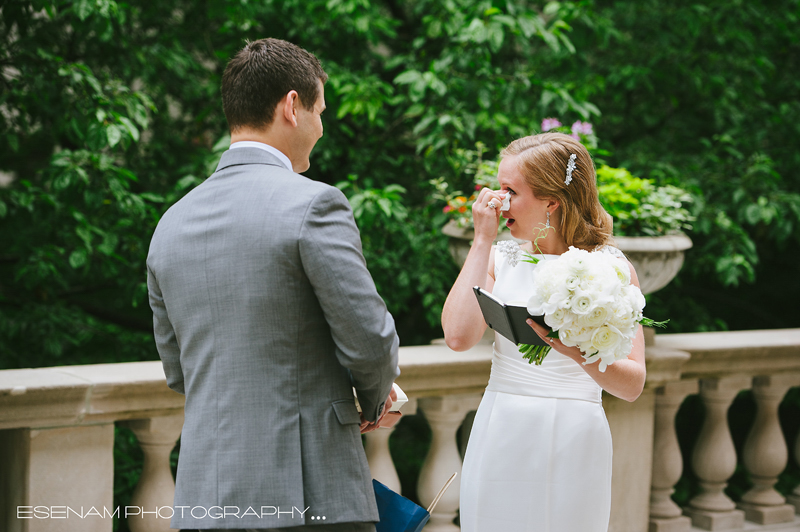 Mackenzie + Keith //
If you are looking for a photographer for your special event, you can stop looking. We booked Esenam for our June wedding after a recommendation from another bride. After looking through his website and gawking at his beautiful photos that captured the moment not just the people in it – I knew he was who I wanted to capture our wedding day. Thankfully he was available! We had so much fun the day of the wedding. I never felt awkward – he was never intrusive. He even came early to introduce himself and get a few extra shots of my dress. It was an absolute dream working with him and I almost wish I could do it all again just for the experience! Esenam was extremely professional and organized throughout the whole process – booking to after the wedding – just going above and beyond. The best part was seeing our preview – the moments he captured took my breath away. Everyone complimented us on how beautiful the photos were. I am so grateful we found Esenam – seriously if you are looking for a wedding photographer or any special events photographer – you can stop looking!
// See more of Mackenzie & Keith's Wedding
---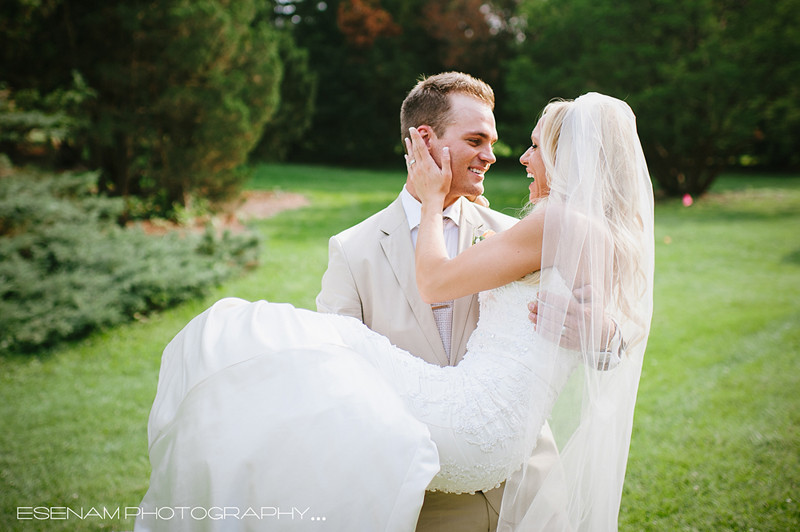 Mike + Danielle //
I recommended Esenam to my son and future daughter-in-law for their wedding, primarily because he had also done my daughter's wedding 2 years earlier and how pleased we were with his accomplishments on that day.  We were once again thrilled with his work, his attention to detail, his candid photo's, and his documentation of their very important day.  He was totally responsive – did exactly what we asked, was where he was supposed to be, delivered exactly (and more) what he had promised, and I can't recommend him enough to anyone who is looking for engagement or wedding photos! I looked at other photographers who were on the short list, and they were more expensive and an unknown quantity.  So….just note that we used him TWICE for both of my children and that should say it all!
//
---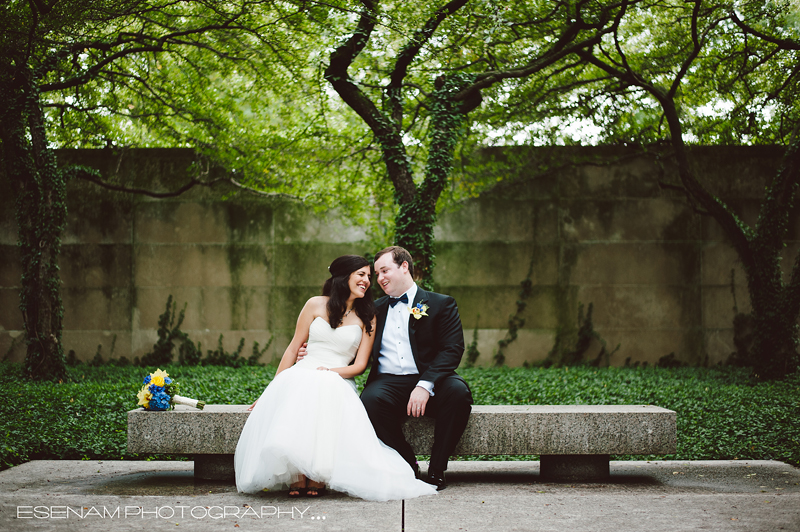 Norhan + Carl //
Esenam was great! He was the photographer for our wedding and he did an amazing job capturing the day. I loved all of the photographs and was very happy with the entire process.
I would definitely recommend him for any event 🙂
// See more of Norhan & Carl's Wedding
---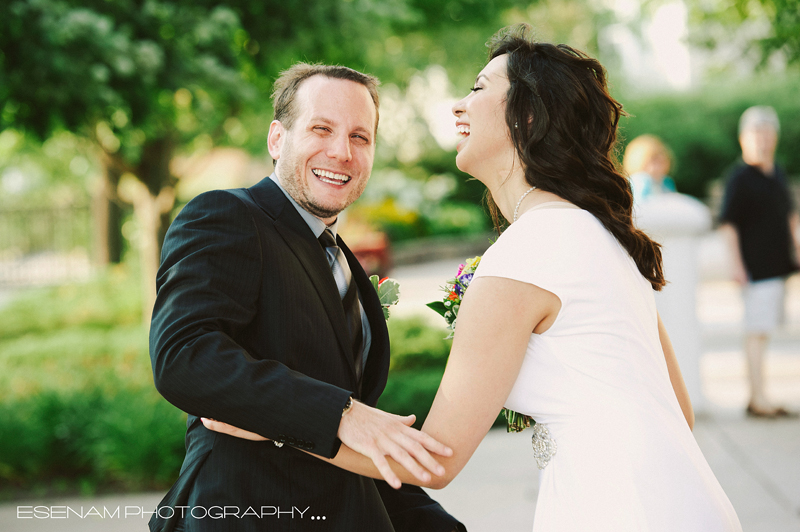 Ken + Sara //
My husband and I had met with several photographers in search of the perfect one, and were consistently disappointed with both the larger studios and the smaller independent photographers. The independent photographers were unresponsive, and the larger photography companies didn't feel comfortable or personal enough for us. I did a Google search for "Chicagoland outdoor wedding photographers" and Esenam's website came up. I was stunned with the work featured on his website and had a great feeling about him. I immediately sent him a message and he responded promptly and seemed very interested and eager to be the photographer for our wedding. We set up a meeting and he was on time, professional, and very easy to get along with. We instantly felt comfortable and knew we wanted to work with him. On the day of the wedding, he was with us for the entire day to ensure he documented everything. He ensured we were able to get what we wanted, which was beautiful portraits outdoors in the gardens of our wedding venue. He delivered beautiful photos of exactly what we were looking for, and we were so pleased with the results. He captures the special moments of the day and documents your event in a beautiful, artistic way. My husband and I cannot say enough about how happy we are to have worked with Esenam. He's a wonderful person and wonderful photographer.
//
---
Chicago Photographer Esenam's Reviews
Source of reviews are from:  Yelp  //   The Knot   //  Google  //  Weddingwire